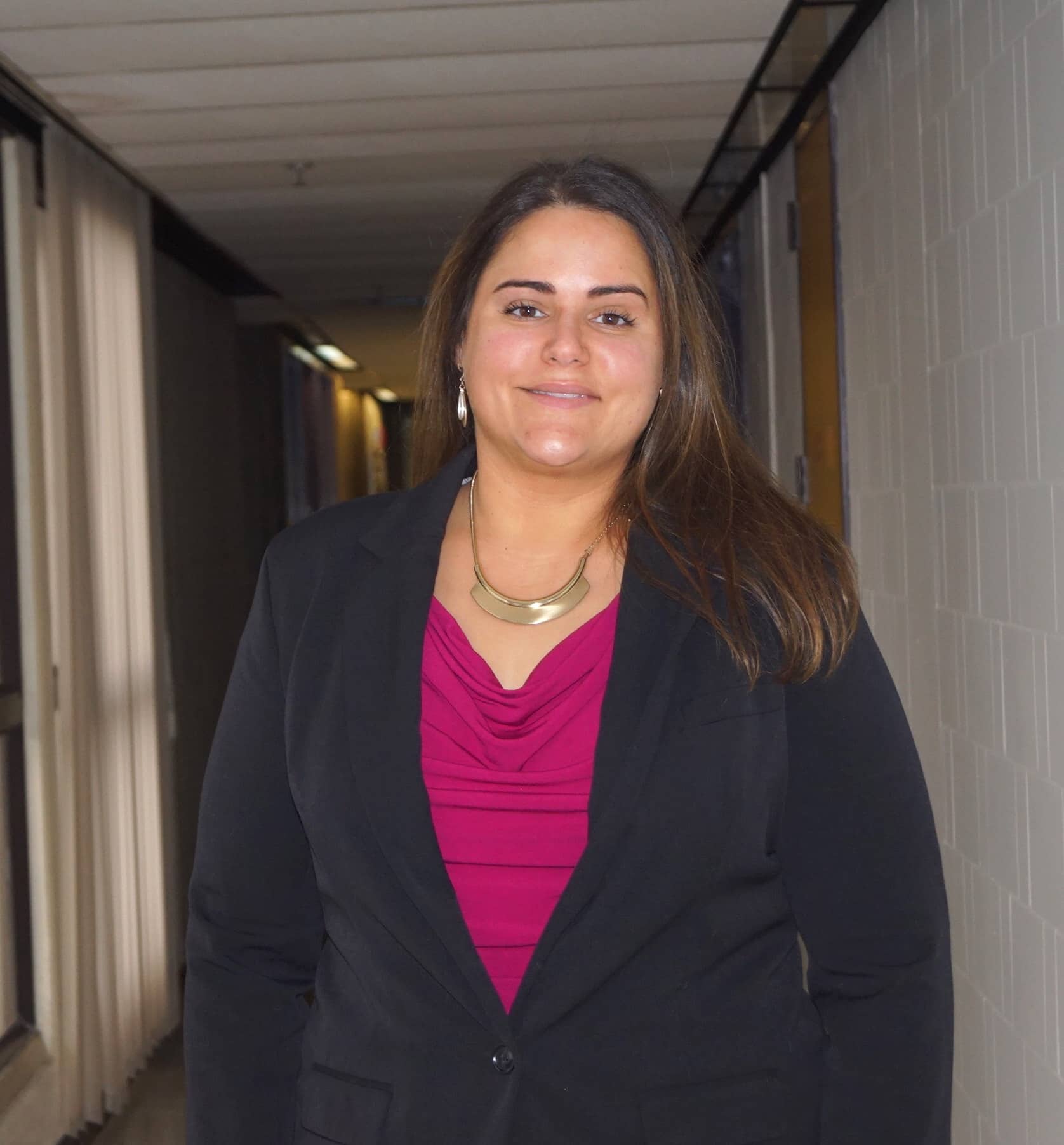 Jessica Gomes, M.S. PA-C
To some in the Physician Assistant program, Jessica Gomes may be a familiar face.
She is an alumna of the PA program, having graduated in 2012, and now, returning as a lecturer and mentor.
Previously, Jessica worked in hematology/oncology at Regional Cancer Care Associates, examining and counseling patients, and performing diagnostics tests and lab procedures. Prior to that, she worked in urgent care with the Summit Medical group, was a preceptor in the Seton Hall PA program, and worked in cardiology and internal medicine at Garden State Cardiovascular Specialists.
"I went into teaching because I wanted to bring my experience into our program. I wanted to be a part of the faculty that allowed me to challenge myself to be the best I could be with myself and my patients. By joining them, I hope to inspire others to do the same," Jessica said.
She is fluent in Portuguese and Spanish. She volunteers with Quest in Search of Christ in Newark, where she helps with food and clothing drives, blood drives, and raising money and awareness for the homeless population, and was an EMT with the Clark Volunteer Emergency Squad.
She received a BA from the University of Massachusetts, majoring in Portuguese History, Literature and Civilization, and minoring in biology and psychology. While she wanted to go into medicine, she also wanted to broaden her area of study. "I didn't want to limit myself to science in college. I started to take literature courses and truly enjoyed them," she said.
Jessica likes to travel, restore old furniture and has chickens, vegetables and fruits she cultivates and cares for on her "mini-farm."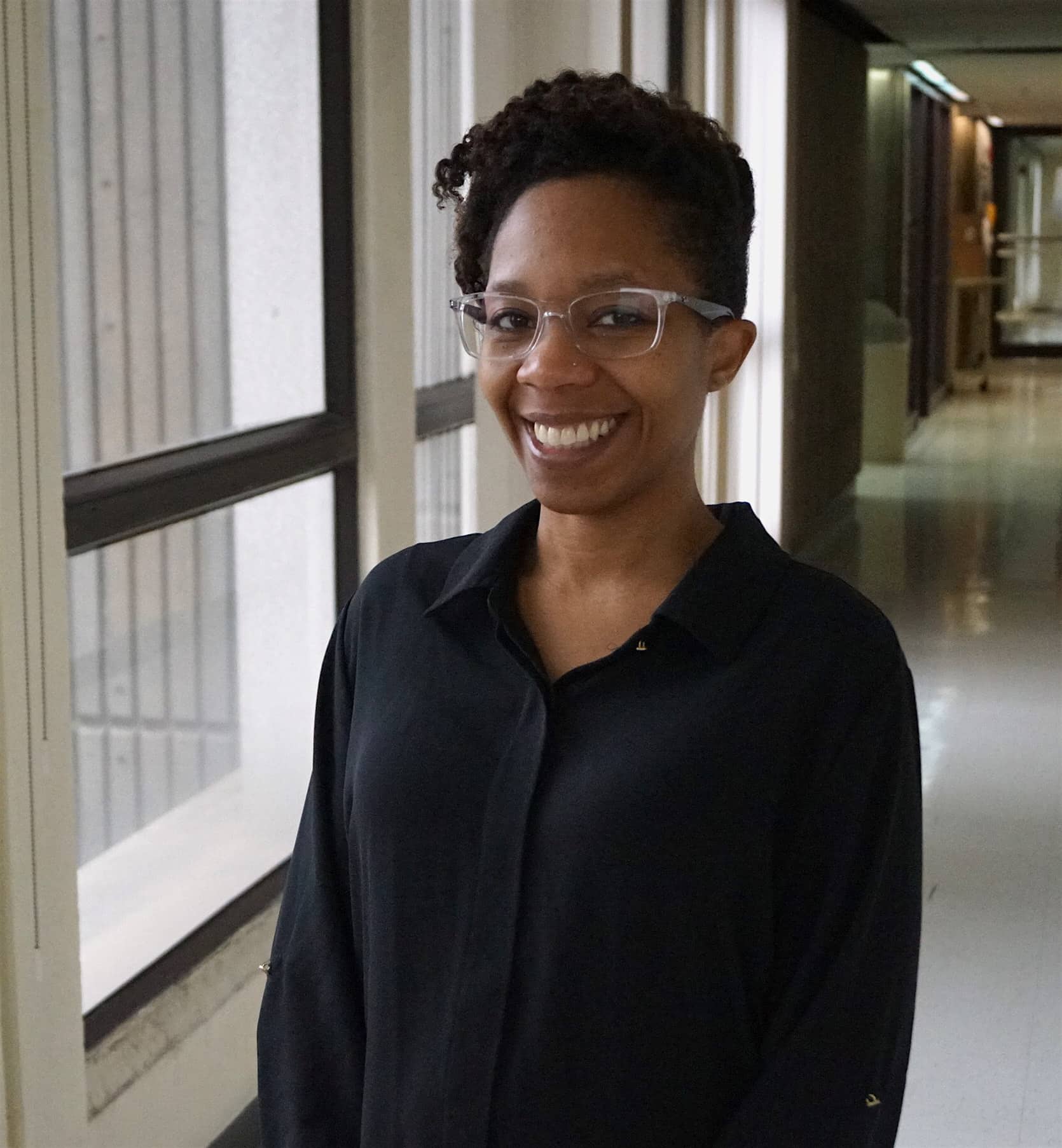 Nkechi Mbadugha, M.S. PA-C
A 2015 graduate of our Physician Assistant program, Nkechi Mbadugha has returned as a lecturer.
"When I was a student here I fell in love with the program and knew that I wanted one day to return to join the faculty," she said. "When I heard Professor Carol Sadley was retiring, I couldn't pass up the opportunity. I still enjoy practicing clinically, but I feel most fulfilled helping to educate and train the next generation of PAs."
After graduation, Nkechi worked in the Emergency Department at Newark Beth Israel, diagnosing and treating patients and teaching PA and medical students about patient management and procedure as they rotated through the emergency room.  She recently transitioned to urgent care at the Summit Medical Group and will continue to practice on a per-diem basis there.
Nkechi earned her undergraduate degree at Lafayette College in English Literature, with a minor in psychology. She also worked as a student athletic trainer.  While she had always thought of going into medicine, she said, she also considered pursuing a PhD in English. "But then, my father and one of best friends passed away the same year ,and after thinking long and hard, I decided that I wanted to make medicine my career," she said.
She is an avid reader, who loves Paradise Lost, an epic 17th-century poem, which she said she reads over and over. She also hikes, cooks, loves music and "has seen every Marvel movie ever made."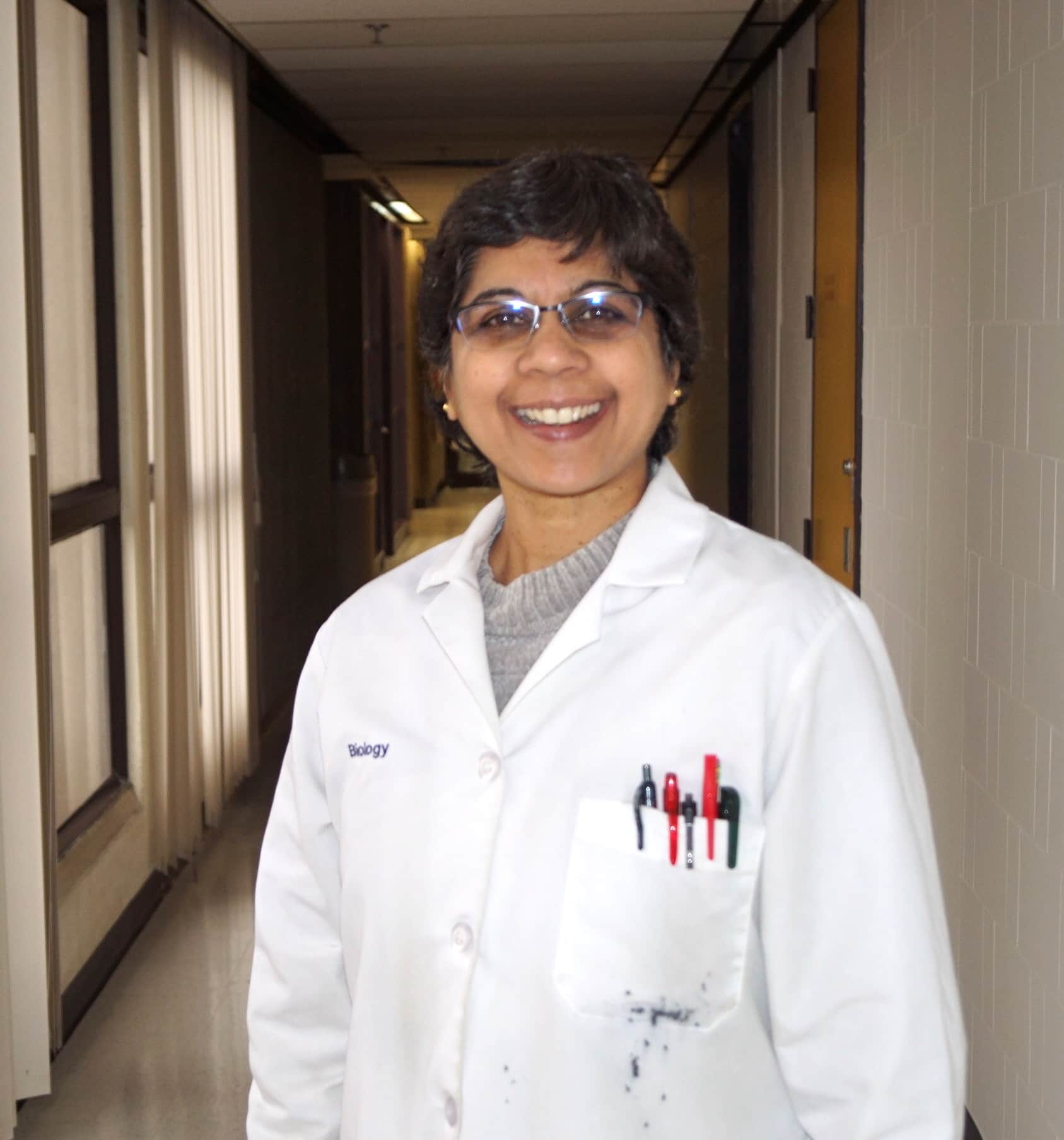 Bhagavathi Ramamurthy, PhD
Bhagavathi Ramamaruthy has joined the Rutgers PA program as an assistant professor, teaching anatomy and physiology.
Previously, she taught at Delaware Community College, New Jersey City University and Drew University.
"I was used to teaching undergraduate nursing program students, and liked the challenge of teaching graduate students in a clinical program," she said. "I came here because Rutgers has a good reputation, and New Jersey was familiar to me."
She earned her PhD at Penn State in Physiology, and her undergraduate degree at Bangalore University in India.
Bhagavathi has worked as a scientist at Rutgers NJMS, following post-doctoral training at Yale University and the University of Pennslvania School of Medicine. She has published 10 peer-reviewed articles primarily in the field of myosins, and written three reviews.
Bhagavathi goes by the nickname, 'Bugs,' which she said dates back to her high school days when "lazy friends" shortened her name to the first syllable.
Outside of work, her adventures include river rafting, hang-gliding, and sky diving and playing college volleyball and badminton. She enjoys theater and sketching. She was a vegan "way before it was cool to be one," she adds.

65 Bergen Street, Suite 120, Newark, NJ 07107-1709

Admissions: 973-972-5454 Dean's office: 973-972-4276 FAX: 973-972-7028
Copyright ©2017, Rutgers, The State University of New Jersey, an equal opportunity, affirmative action institution. All rights reserved.