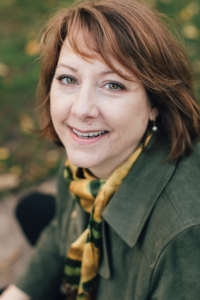 Occupational Therapy Doctorate (OTD)
Overview
The Occupational Therapy Doctorate (OTD) program is housed in the Department of Rehabilitation and Movement Science (RMS) in the School of Health Professions (SHP) on the Newark campus, in the division of Rutgers Biomedical and Health Sciences (RBHS). The OTD program strives to recruit a qualified student population that reflects the diversity in our region and society. We are committed to an open and inclusive environment that welcomes underrepresented minority groups with the overarching goal of contributing to an occupational therapy workforce built on the strengths of our diversity.
Accreditation Note
The entry-level occupational therapy doctoral degree program has applied for accreditation and has been granted Candidacy Status by the Accreditation Council for Occupational Therapy Education (ACOTE) of the American Occupational Therapy Association (AOTA), located at 6116 Executive Boulevard, Suite 200, North Bethesda, MD 20852-4929. ACOTE's telephone number c/o AOTA is (301) 652-AOTA and its Web address is www.acoteonline.org. Our program must have a pre-accreditation review, complete an on-site evaluation, and be granted Accreditation Status before its graduates will be eligible to sit for the national certification examination for the occupational therapist administered by the National Board for Certification in Occupational Therapy (NBCOT). After successful completion of this exam, the individual will be an Occupational Therapist, Registered (OTR). In addition, all states require licensure to practice; however, state licenses are usually based on the results of the NBCOT Certification Examination. Note that a felony conviction may affect a graduate's ability to sit for the NBCOT certification examination or attain state licensure.
Do you have questions about our program? Would you like to connect with us to discuss your fit with our school? You can schedule a conversation with the program director or request more information.
Virtual Open Houses will be conducted on the following dates: August 10, September 14, October 7, and November 9
August 10th at 6pm
September 14th at 6pm
October 7th at 6pm
November 9th at 6pm
The occupational therapy doctoral degree (OTD) is a 109-credit, entry-level program that will prepare students to provide the highest quality occupational therapy education to enable our graduates, to serve their patients with exceptional occupation-based clinical services (i.e., assist people limited by physical, cognitive, psychosocial, developmental, and environmental conditions, to maintain optimum health and wellness by engaging in all the occupations of daily living), to be responsive to changes in health care and expand care to underserved communities, and to engage in scholarship/research in occupational science and occupational therapy. They will pursue practice in acute and subacute healthcare facilities, the school system, early intervention programs, private practice, telehealth, and the criminal justice system.
Our programmatic themes include a focus on:
Occupations, occupation-based practice and occupational engagement in therapeutic processes
Community-based and contextual practice
Ethics, justice and care
Leadership, advocacy and collaboration
Rigorous inquiry, scholarship and innovation
Therapeutic processes appropriate for contemporary and future practice
This program will utilize engaged learning in the basic medical sciences, psychology, sociology, patient assessment and evaluation, standardized and non-standardized tests and measurements, assistive and rehabilitative technologies, ergonomics, environmental health, special education, health education and promotion, and professional standards and ethics. In addition, we will prepare students to conduct clinical research, pursue further doctoral training (Ph.D.), work within interprofessional teams, work with multiculturally diverse populations, and engage in both community-based and global health.
The program will admit 20 students beginning in the Fall 2021, with 40 students admitted in each subsequent year, and offer continuous enrollment for 8 consecutive semesters, where summers are included as a separate semester (approximately 32 courses including 6 months of fieldwork). Fieldwork will be integrated throughout the curriculum (for a total of 28 weeks plus the doctoral experiential internship). Students must complete 24 weeks of Level II fieldwork as well as the individual 14-week capstone experience within 12 months following the completion of the didactic portion of the program.  The doctoral capstone experience must be started after completion of all coursework and Level II fieldwork as well as completion of preparatory activities defined in 2018 ACOTE OTD Standard D.1.3.
We will strive to make international fieldwork placements and doctoral experiential opportunities available. This is not a PhD program; so, no dissertation is required, however students will engage in scholarship as part of their doctoral experiential internship. The purpose of a clinical doctorate program, and the 14-week doctoral experiential internship, is to focus on preparing practitioners with advanced clinical and leadership skills.
Additionally, students have the opportunity to be involved in our community clinics.
The Rehabilitation and Movement Science Department serves the community through its faculty practice which provides occupational and physical therapy to the school children in Newark and Patterson. The faculty practice mission is to provide the highest quality physical and occupational therapy services to students with special needs to achieve maximum function and participation in educational environments, and to improve each client's quality-of-life with an ultimate goal of community integration. We currently have contracts with school districts in the northern New Jersey area.
The Community Participatory Clinic is student run and provides pro bono services to the University and newer communities. The department also participates in Rutgers association with Special Olympics, NJ migrant health and many other community service activities.
RBHS is located in University Heights near other universities and it's close to the Newark Museum and then New Jersey Performing Arts Center and the Prudential Center.
Admissions
The OTD program admissions process uses both cognitive and non-cognitive traits to evaluate the strength of applicants to ensure a more balance admission decision so successful applicants will include both cognitive and non-cognitive traits. Non-cognitive traits are demonstrated through things such as, work experience, volunteerism, responses to written and video recorded questions, and statements given on OTCAS that show your skills as a communicator, collaborator, health advocate, and professional. Cognitive traits or academic elements include standardized test scores and your grades in prerequisite courses. After review, eligible candidates will be invited to complete supplementary video and written responses, beginning as soon as applications are being reviewed. Only applications submitted via OTCAS will be accepted. The deadline to submit your application is December 3, 2021.
Applications must have the following:
Official transcripts from every accredited US college or university which you have attended.
You must have a bachelor's degree, in any field, from an accredited institution to be considered for admission to this program.
Your responses to three written (3) and three (3) behavioral or situational scenarios will be requested and submitted through another platform, Kira Talent, following completion, verification, and review of your application through OTCAS. You will receive the Kira link in an email that is sent directly to you once your application is reviewed and approved.
Prerequisite courses completed prior to July 1, 2022.
TOEFL scores (must be at least 100 for the internet (iBT) version) and foreign transcripts from WES or CCE (international applicants only).
Evidence of completion, with a grade of 3.0 or better, in the following undergraduate courses. Note that we will accept expository writing classes, English composition classes, or other courses from the English department that required extensive writing. If your class fulfills this requirement, but is under a different title, please upload a syllabus to the OTCAS website under the supporting information quadrant (documents), where it gives you an option to upload and you can add the document there. Additionally, you can add a medical terminology certificate in the supporting information quadrant (documents).
Natural Sciences (12 credit minimum)
Human Anatomy w/ Lab
Human Physiology w/ Lab
Additional natural science courses might include: Kinesiology, Chemistry, Biology or Physics.
Social Sciences (9 credit minimum)
General Psychology
Abnormal Psychology
Developmental Psychology (preferably across a lifespan)
Expository Writing (3 credit minimum)
Statistics (3 credit minimum) Course can be taken from any of the following departments:
Psychology
Sociology
Anthropology
Math
Sciences
Epidemiology or Biostatistics
Humanities (6 credit minimum) Courses from two (2) different categories:
Literature
Religion
Philosophy
Ethics
Art History or Appreciation
Music
Theatre
Medical Terminology
Complete a sequence or course. May be taken for credit or no credit.
Application to the OTD program mu