Department of Health Informatics
M.S. Health Informatics
M.S. Clinical Research Management
MS in Health Information Management
Doctor of Health Informatics

B.S. Health Information Management

Health Information Management
Healthcare Informatics
Health informatics is the most promising biomedical science and information technology frontier of the 21st century. The health informatics field is revolutionizing the health care and pharmaceutical industries in countless ways, using information and technology to improve health care and advance biomedical research.
To address a critical need for health informatics training, the Rutgers SHP Department of Health Informatics offers a complete career ladder in the fields of bio information, health information management, and clinical trial sciences. Programs are online, on-campus, or a combination of both. Our online M.S. in Biomedical Informatics degree is nationally ranked by TheBestSchools.org.
Our health informatics graduates find employment immediately in health care/pharmaceutical sectors as clinical data analysts, regulatory affairs professionals, clinical research associates, drug safety officers, and medical affairs professionals, as well as faculty or researchers at a universities and research facilities.
Department Chair: Shankar Srinivasan, PhD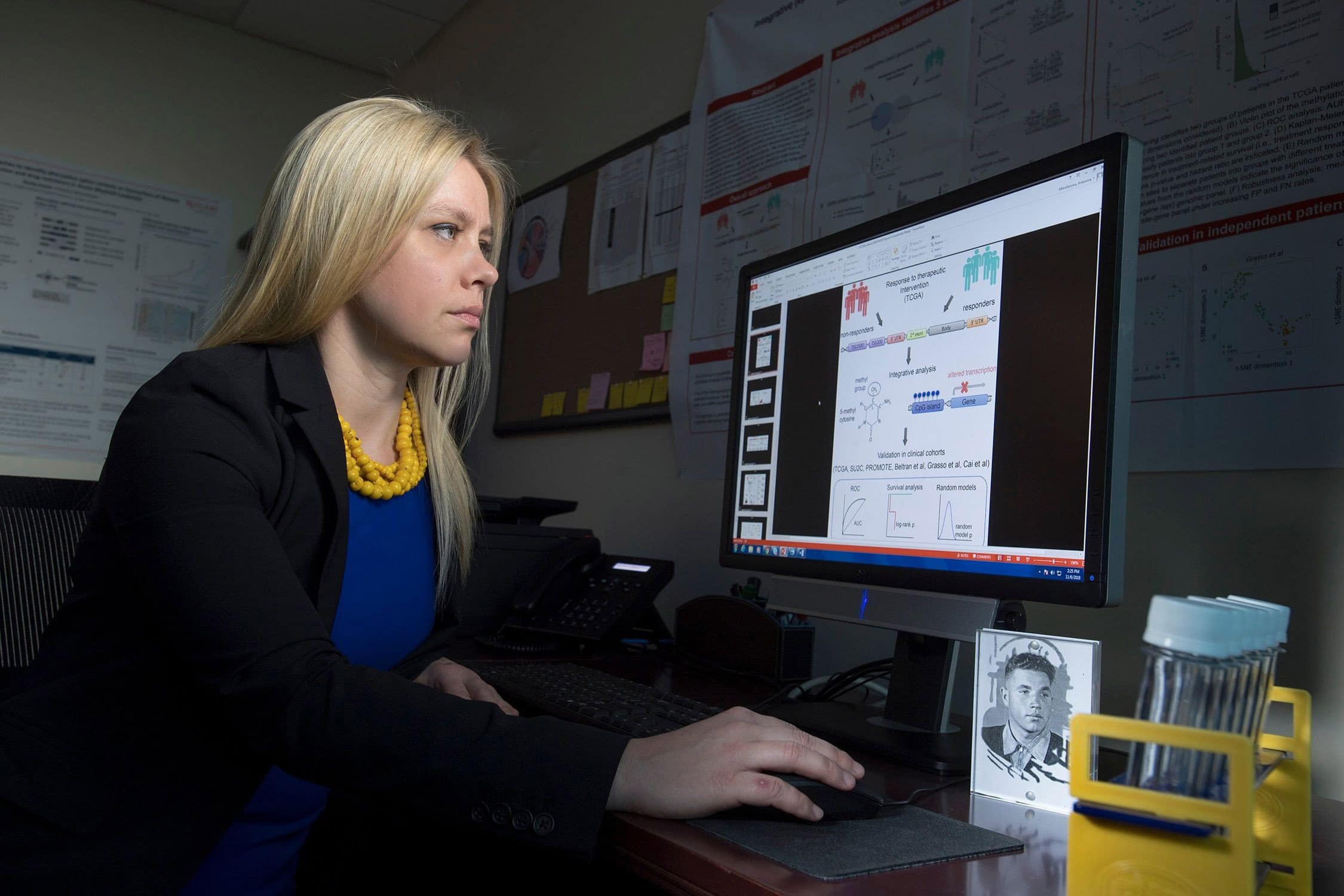 Using big data, Rutgers SHP researcher finds a potential predictor of treatment response for prostate cancer.
Antonina Mitrafanova, pioneer in health informatics
Mitrafanova has developed an algorithm that predicts how prostate cancer patients will respond to androgen deprivation therapy (ADT). A patent is pending.
Read her inspiring story in Rutgers Today.