Department of Clinical Laboratory
and Medical Imaging Sciences
With graduate, undergraduate, and certificate educational options, the Clinical Laboratory and Medical Imaging Sciences Department has created a collaborative educational environment. In practice, clinical laboratory and medical imaging practitioners work side-by-side to analyze, interpret, synthesize, and apply information to conduct research, including modifying the patient/consumer experience and crafting diagnostic pathways. This partnership optimizes health outcomes for both patients/consumers and health care practitioners.
With health care optimization in mind, Clinical Laboratory and Medical Imaging Sciences meet demands to streamline costs and workforce needs, including the creation and adoption of clinical outcomes of competencies that address and measure the quality of all diagnostic services, as both the population and individual levels. With this department also comes the opportunity to establish the Diagnostics and Healthcare Quality Research and Consultation Services Initiative, a unique subset of the School being designed to lead the way in diagnostic medicine.
Interim Department Chair:  Nadine A. Fydryszewski, PhD, MS, MLS(ASCP)CM
Vice Chair (CLS): Stanley Ort, BS, RVT, RDCS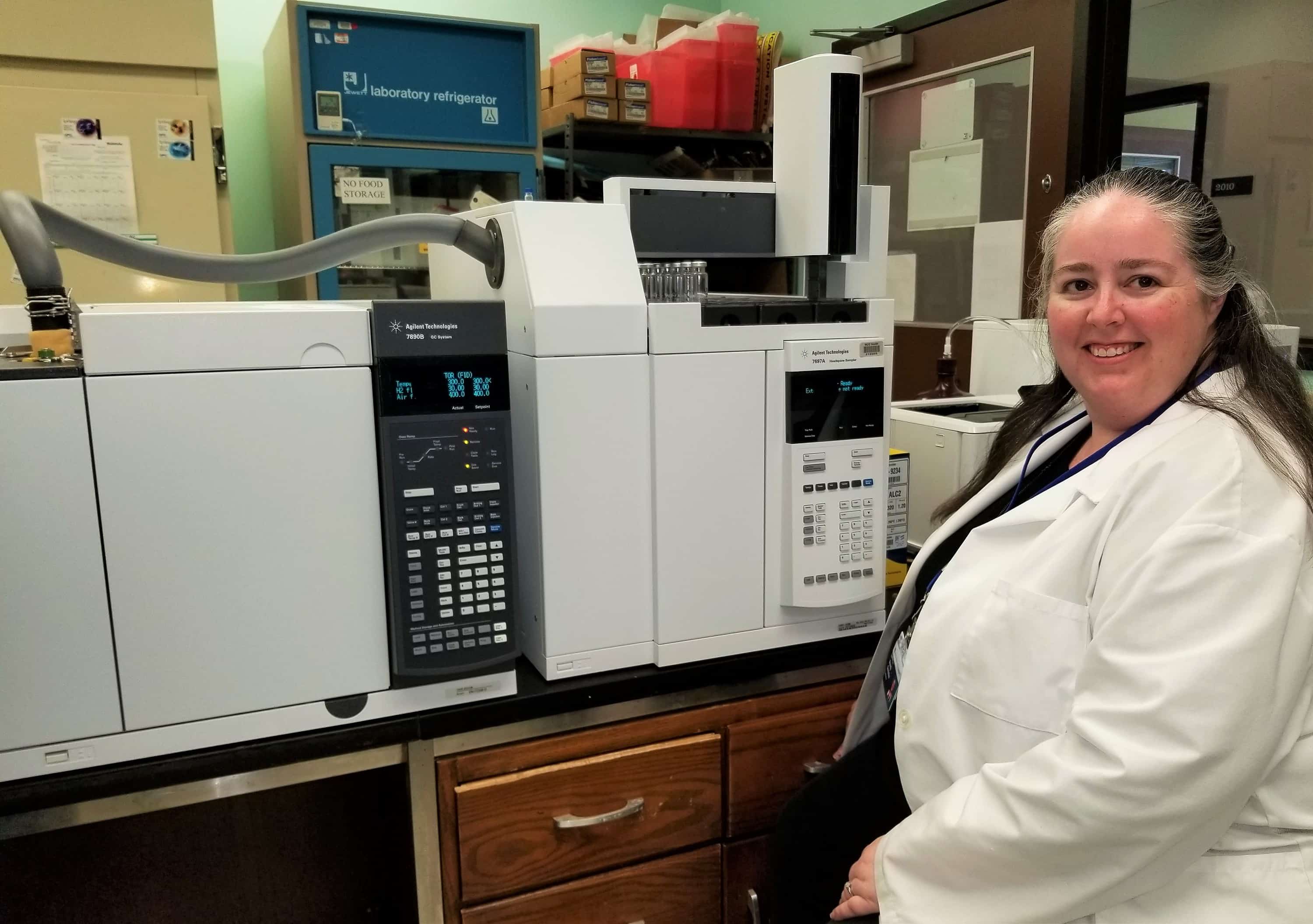 Read about the Nation's First Doctor of Clinical Lab Science
Brandy Gunsolus, DCLS, MLS(ASCP)CM is forging the way
"There is a gap between practicing physicians and labs not understanding the correct tests to order or how to interpret them. For patient safety, we need to fill this gap."
Read the full Rutgers Today article.
Clinical Laboratory Sciences