M.S. in Physician Assistant
Physician Assistants are nationally certified medical professionals who practice on health care teams. PAs are state-licensed to provide patient care and can prescribe medications in all 50 states. At Rutgers, our program builds a strong educational foundation in sciences, including anatomy, physiology, microbiology, genetics, and pathology, in preparation for immersion into hands-on clinical experiences.
A virtual cadaver is helping Physician Assistant students deepen their understanding of anatomy and clinical medicine. The ability to undo mistakes, which can't be done on a real cadaver, allows the PA students to explore without fear.
3 degree options:
Master of Science – for those already holding a bachelor degree
Articulated Bachelor of Arts/Master of Science or Bachelor of Science/Master of Science – a 3+3 program offered in affiliation with 10 college partners
Master of Science/Master of Public Health Dual Degree – a 4-year, dual degree program for students already accepted to the PA program.
We are committed to to diversity through  holistic admissions process and have intensified recruitment efforts to enroll more underrepresented groups.
Learn how our program has been working to attract candidates from different racial, ethnic, sexual, and economic backgrounds. A story in Rutgers Today highlights what brings candidates from different backgrounds to Rutgers.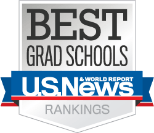 Questions? Contact us at 732 235-4445 or pa-info@shp.rutgers.edu
The PA program in consistently named as a Top Graduate Program by US News & World Report, ranking 16 out of 154 schools nationwide in the most recent survey in 2015, and 7 out of 73 PA Programs in the Journal of Physician Assistant Education in 2010.
98% first-time pass rate on the PA National Certifying Examination (PANCE) from 2013-2017, with class performance above the mean in all areas
Innovative curriculum delivers small group learning, simulation, medical Spanish option, and international rotation option
Students engage with the underserved through the HOPE (Health Outreach Patient Experience) Clinic, working side-by-side with faculty and other students providing needed primary care while participating in a service learning initiative
Unique PA Faculty Practice in orthopedics and neurosurgery provides students with clinical training opportunities with PA Faculty preceptors in these specialties.
Commitment to diversity through our holistic admissions process and with intensified recruitment efforts to enroll more underrepresented groups
One of few PA Programs to offer both full time and part time options.
Questions?
Please call 732-235-4445.
Rutgers University Physician Assistant Program (PA)
Rolling admissions up to Sept. 1.
Admission to the PA program is extremely competitive, with over 1,400 applications for 50 seats. Our admissions committee thoroughly reviews each application and chooses the most competitive applicants for an interview.
There are two routes into the Physician Assistant program:
Students who have earned a baccalaureate degree prior to matriculation and who have completed prerequisite courses are admitted directly into
the Master's program. The majority of our applicants apply with a bachelor's degree either completed or in progress.
There is an accelerated 3+3 option for students who are already enrolled in one of our matriculated institutions. Please see the Articulated
BA/MS or BS/MS Degree (3+3) Program section for more information.
Application Process
The CASPA application for the 2020-2021 admissions cycle will be available in April 2020 (date to be announced):  https://caspa.liaisoncas.com.
Applications must be complete and verified by CASPA by September 1st, 2020. As per the CASPA website, it is suggested that applicants complete their application in CASPA 6-8 weeks prior to the program's deadline to ensure that they meet the September 1st deadline.  Please use the CASPA Quick Start Guide for more information regarding complete versus verified applications.
A complete application includes three letters of recommendation, all supporting materials (including all post-secondary transcripts), and a $25 supplemental fee. Once the application is marked complete by CASPA, it must be verified by CASPA prior to the application being sent to the PA Program for review.  The program does not make exceptions for applications completed, but not verified by the deadline; applicants are encouraged to submit their application based on CASPA's guidelines.

Our office will close on Monday, September 7th in observation of Labor Day. We will resume operations on Tuesday, September 8th. Please contact the office before Friday, September 4th with any application-related questions.

The Rutgers University PA Program practices rolling admissions.  Therefore, preference is given to applicants who apply early.  The program does not fill all seats in the class until all qualified applicants are considered.
GPA requirements: Applicants must have an overall and science (including math) GPA of at least 3.2 (on a scale where 4.0 equals A.).
Applicants with a science (including math) and/or overall GPA of less than 3.2 should submit a letter of explanation in the designated upload area of the CASPA portal surrounding the circumstances of their academic performance if they want to be considered for further review. This is an opportunity to provide the Admissions Committee with additional information about their candidacy.
Prerequisite Coursework
If prerequisite courses were completed with a grade of  "C" or better, the applicant is not required to retake courses.  If the applicant has not taken any coursework within the previous 10 years, refresher courses, specifically in the biological sciences, are recommended. When considering which courses to choose, we suggest the following: genetics, microbiology, immunology, cell biology, and biochemistry.
Course Prerequisites for the 2020-2021 Admissions Cycle:
General Psychology (3 credits)
English Composition (3 credits)
Statistics (Preferably Applied Statistics or Biostatistics from the Psychology, Biology or Math Depts.) (3 credits)
Human Anatomy (3-4 credits)*
Physiology (3-4 credits)*
Microbiology (3-4 credits)
Biochemistry (3 credits)
Additional upper level biology coursework (6-8 credits)
*Combined Anatomy and Physiology courses are acceptable provided the total amount of credits is 6-8.
It is preferable that applicants complete all the required prerequisites prior to applying to the program; however, applicants with incomplete prerequisites may apply. Applicants with outstanding prerequisites must state how they will satisfy the prerequisites by the end of the spring semester prior to the start of the program.
Please click here  for more information on our prerequisite requirements.
If any of the prerequisite courses have been satisfied by taking a CLEP exam, the scores should be submitted directly to the PA Program. The CLEP Designated Institution Code is 2145.  The program requires a score that is equivalent to a letter grade of C or higher. At this time, the American Council on Education (ACE) recommends a credit-granting score of 50 for each CLEP exam. This is a scaled score, equivalent to earning a C in the relevant course.
Essay
A well written, grammatically correct essay is expected.  The personal narrative is the applicant's opportunity to share background information that is not readily evident in other sections of the CASPA application.  Individuals are encouraged to discuss any of the following that might apply:
Motivation to become a PA
Unique life experiences
Success in overcoming adversity
Leadership roles
Positive attributes they bring to the PA program and ultimately the PA profession
Letters of Recommendation
Three Recommendation Forms must be completed through CASPA.  Applicants should seek recommendations from individuals who are thoroughly familiar with their academic ability, their work ethic and professionalism, and their general characteristics.  Examples may be an instructor, a previous employer or volunteer supervisor, a community leader, etc.  Many of our more highly competitive applicants have recommendations by healthcare providers such as physicians and PAs.
Patient Contact Experience:
Patient contact experience is required. The program has not established a minimum number of hours of health care experience, but the most competitive applicants will be able to document experience working directly with patients. Examples of the types of experiences that are recommended include, but are not limited to, medical assistants, nursing assistants/aides, nurses, EMTs, patient care technicians, physical therapy assistants, and hospice volunteers.
PA Shadowing
it is important that applicants spend time with PAs to ensure a sufficient understanding of the PA role in the delivery of healthcare. Therefore, applicants to the PA Program must be able to demonstrate familiarity with the PA profession through direct experience, which is best done through shadowing.
There are no minimum-hour requirements for healthcare experience, patient care experience, PA shadowing, or volunteer work. The objective of accruing hours is not necessarily to obtain specific skills, but rather to ensure the applicant has had adequate exposure to healthcare, patients, and the role of the PA. When the Admissions Committee considers volunteer work, we seek applicants who have shown consistent commitment to serving the community. To get an idea of the number of hours accrued by the most competitive applicants, please refer to the FAQ section to view the data from one of our recent matriculated classes.
International Students:
Applicants who received their degrees outside of the U.S. are required to take the TOEFL exam, unless they have obtained a Bachelor's degree or higher in a country where English is the official language and English is the applicant's primary language.
If an applicant has an Associate's degree from the U.S., TOEFL scores are required. The Program requires a minimum total score of 100 and a minimum speaking score of 26 on the web-based test. TOEFL scores should be submitted directly to CASPA. The TOEFL Designated Institution Code is 3709. TOEFL scores remain valid for 2 years after the test date. Because language proficiency can change considerably in a relatively short period of time, TOEFL scores more than 2 years old cannot be reported or verified. The Program will superscore if an applicant submits multiple exam results.
Please contact the Program if you are unsure if you are required to submit TOEFL scores.
All foreign transcripts must be evaluated by an evaluation agency and submitted to Rutgers University PA Program in support of your application. Applicants may use any agency that is recognized by the National Association of Credential Evaluation Services (hyperlink: https://www.naces.org/members). World Education Services, Inc. is recommended.
Screening Committee Considerations
When initially screening applications, the committee looks for evidence of:
Ability to handle a rigorous science course load (previous coursework and GPA)
Prior healthcare experience
Familiarity with the PA profession (PA shadowing)
A commitment to community service
Diversity 
Diversity and inclusion are key foundational elements of the Rutgers School of Health Professions Physician Assistant Program. In our goal to enhance the student body, we define diversity broadly. Diversity may include, but is not limited to, gender,