M.S. in Physician Assistant
Prospective students are invited to attend an informational session on Tuesday, October 15 from 5:30-8 pm. For more details and to register, please open the "Events" tab.
Physician Assistants are nationally certified medical professionals who practice on health care teams. PAs are state-licensed to provide patient care and can prescribe medications in all 50 states. At Rutgers, our program builds a strong educational foundation in sciences, including anatomy, physiology, microbiology, genetics, and pathology, in preparation for immersion into hands-on clinical experiences.
A virtual cadaver is helping Physician Assistant students deepen their understanding of anatomy and clinical medicine. The ability to undo mistakes, which can't be done on a real cadaver, allows the PA students to explore without fear.
3 degree options:
Master of Science – for those already holding a bachelor degree
Articulated Bachelor of Arts/Master of Science or Bachelor of Science/Master of Science – a 3+3 program offered in affiliation with 10 college partners
Master of Science/Master of Public Health Dual Degree – a 4-year, dual degree program for students already accepted to the PA program.
We are committed to to diversity through  holistic admissions process and have intensified recruitment efforts to enroll more underrepresented groups.
Learn how our program has been working to attract candidates from different racial, ethnic, sexual, and economic backgrounds. A story in Rutgers Today highlights what brings candidates from different backgrounds to Rutgers.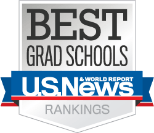 Questions? Contact us at 732 235-4445 or pa-info@shp.rutgers.edu
The PA program in consistently named as a Top Graduate Program by US News & World Report, ranking 16 out of 154 schools nationwide in the most recent survey in 2015, and 7 out of 73 PA Programs in the Journal of Physician Assistant Education in 2010.
98% first-time pass rate on the PA National Certifying Examination (PANCE) from 2013-2017, with class performance above the mean in all areas
Innovative curriculum delivers small group learning, simulation, medical Spanish option, and international rotation option
Students engage with the underserved through the HOPE (Health Outreach Patient Experience) Clinic, working side-by-side with faculty and other students providing needed primary care while participating in a service learning initiative
Unique PA Faculty Practice in orthopedics and neurosurgery provides students with clinical training opportunities with PA Faculty preceptors in these specialties.
Commitment to diversity through our holistic admissions process and with intensified recruitment efforts to enroll more underrepresented groups
One of few PA Programs to offer both full time and part time options.
Questions?
Please call 732-235-4445.
Rutgers University Physician Assistant Program (PA)
Rolling admissions up to Sept. 1.
Admission to the PA program is extremely competitive, with over 1,400 applications for 50 seats. Our admissions committee thoroughly reviews each application and chooses the most competitive applicants for an interview.
There are two routes into the Physician Assistant program:
Students who have earned a baccalaureate degree prior to matriculation and who have completed pre-requisite courses are admitted directly into the Master's program.
Students who have not yet earned a baccalaureate degree may be admitted into the Master's program if already matriculated in one of our articulated undergraduate institutions (3+3 Programs).
Application Process:
The CASPA application for the 2019-2020 admissions cycle will be available starting on April 26th, 2019: https://caspa.liaisoncas.com.
Applications must be complete and verified by CASPA by September 1st, 2019. As per the CASPA website, it is suggested that applicants complete their application in CASPA 6-8 weeks prior to the program's deadline to ensure that they meet the September 1st deadline.  Please use the CASPA Quick Start Guide for more information regarding complete versus verified applications.
A complete application includes three letters of recommendation, all supporting materials (including all post-secondary transcripts), and a $25 supplemental fee. Once the application is marked complete by CASPA, it must be verified by CASPA prior to the application being sent to the PA Program for review.  The program does not make exceptions for applications completed, but not verified by the deadline; applicants are encouraged to submit their application based on CASPA's guidelines.

Our office will close on Monday, September 2nd in observation of Labor Day. We will resume operations on Tuesday, September 3rd. Please
contact the office before Friday, August 30th with any application-related questions.

The Rutgers University PA Program practices rolling admissions.  Therefore, preference is given to applicants who apply early.  The program does not fill all seats in the class until all qualified applicants are considered.
GPA requirements: Applicants must have an overall and science (including math) GPA of at least 3.2 (on a scale where 4.0 equals A.).
Applicants with a science (including math) and/or overall GPA of less than 3.2 should submit a letter of explanation in the designated upload area of the CASPA portal surrounding the circumstances of their academic performance if they want to be considered for further review. This is an opportunity to provide the Admissions Committee with additional information about their candidacy.
Prerequisite Coursework:
Please take note of our prerequisite requirements, as they have changed from previous years.
If prerequisite courses were completed with a grade of  "C" or better, the applicant is not required to retake courses.  If the applicant has not taken any coursework wit