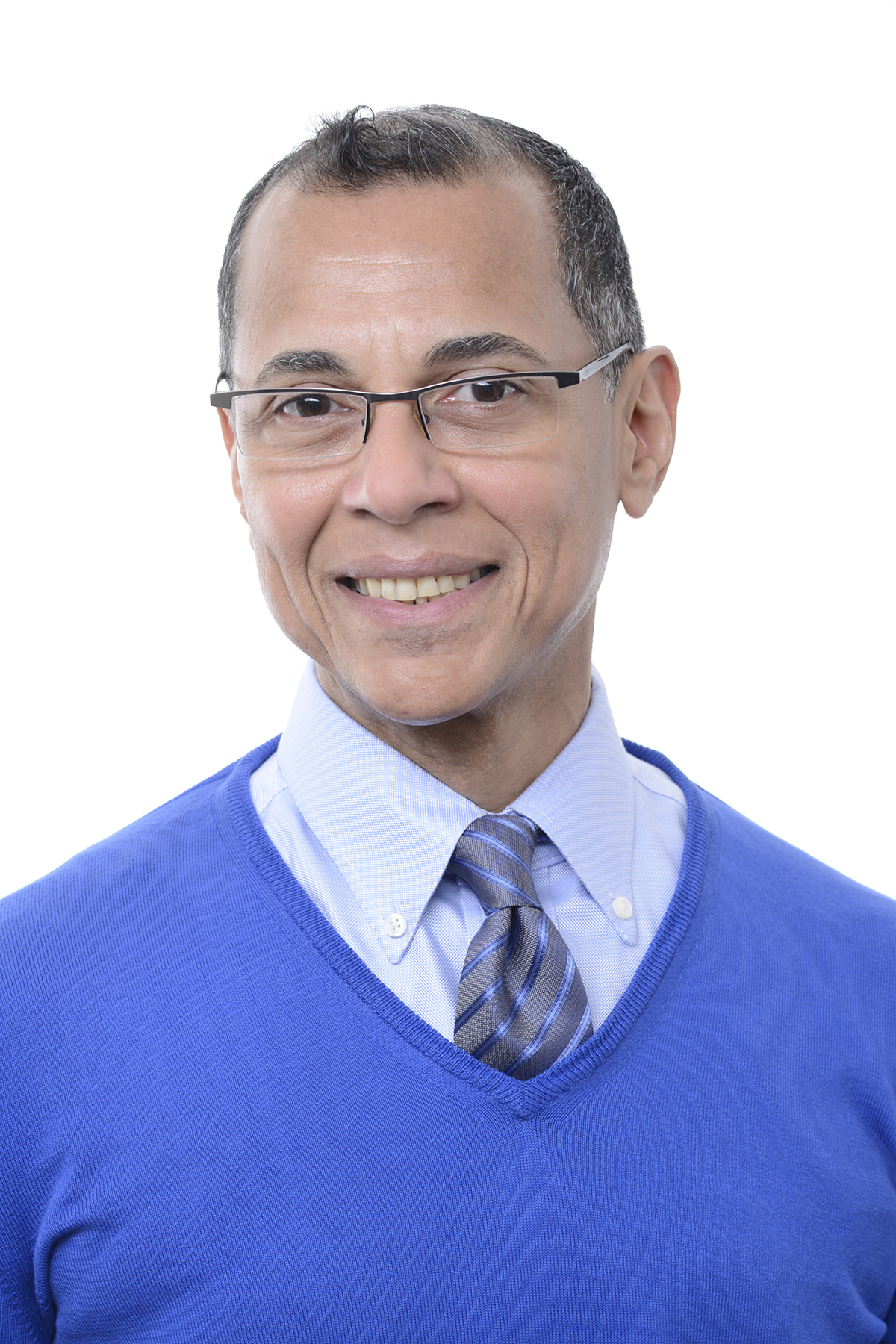 Master of Science in Speech-Language Pathology
Overview
The Master of Science in Speech-Language Pathology (MSSLP), located in Newark on the Rutgers Biomedical and Health Sciences campus, is a 65-credit, entry-level program that aims to prepare students to prevent, evaluate, diagnose, and treat speech, language communication, and swallowing disorders. This program, which will be completed over five consecutive semesters (two years), emphasizes service delivery for multiethnic, socially diverse populations – including dialectal speakers of English and bilingual/multilingual individuals – with speech, language, communication, and swallowing disorders within an interdisciplinary healthcare context. Eligible students will have the option of completing the Bilingual Competency Recognition (BCR). With a curricular emphasis on interprofessional services for communicatively-impaired ethnosocially diverse populations, our MSSLP program is expected to train students to work with both child and adult caseloads in our complex multidisciplinary healthcare settings serving our growing multiethnic communities.
The mission of the MS degree in the Speech-Language Pathology Program is to prepare graduate students to be successful practitioners in a pluralistic society. By integrating three themes – interprofessional practice, ethnic diversity, and health care – throughout the curriculum, the program will graduate students who have the knowledge and clinical skills relevant to cultural and linguistic diversity across the lifespan within interprofessional contexts. The program's mission aligns with the institutional and school missions to prepare students using a cross-disciplinary collaborative approach for evidence-based clinical services to improve the lives of those who reside in New Jersey and beyond.
The Speech-Language Pathology program at Rutgers University has three major program goals:
Program Goal 1: Excellence in academic education and clinical preparation. The academic and clinical curriculum is based on state-of-the-art scientific information and clinical procedures.
Objectives:
Infuse the curriculum with content regarding multiculturally diverse populations, particularly dialectal and bilingual/multilingual influences on speech, language, and communication skills.
Ensure the curriculum contains information regarding interprofessional education and that students have opportunities for interprofessional practice in the clinical setting.
Incorporate contemporary principles of clinical practice in the assessment and management of speech, language, communication, and swallowing disorders within a medical setting.
Prepare students for American Speech-Language-Hearing Association certification, professional New Jersey state licensure, and the New Jersey Department of Education speech-language specialist certification.
Program Goal 2: Excellence in Faculty and Student Scholarship. Academic and clinical faculty are dedicated to professional scholarship and increasing student participation in scholarship.
Objectives:
Produce faculty scholarship to promote the national ranking of the program.
Actively engage students in clinically relevant research and problem-solving.
Foster student scholarship through implementation of EBP in clinical and professional venues.
Program Goal 3: Expand community visibility and clinical opportunities. The SLP Program at Rutgers University is committed to addressing the clinical needs in speech, language, communication, and swallowing in the Newark, NJ community and beyond.
Objectives:
Offer affordable, accessible, and quality clinical services to the Newark community and beyond.
Provide continuing education opportunities to practicing clinicians.
Engage community members in program development and educational strategies.
Strategic Goal 1. SOUND ACADEMIC AND CLINICAL TRAINING
Goal: Recruit, mentor, and retain high-quality academic and clinical faculty to provide students with cutting-edge didactic and clinical
education.
Strategic Goal 2. MEETING THE COMPLEX SERVICE NEEDS OF GROWING DIVERSE POPULATIONS
Goal: Create a clinical-academic education program that will provide students with clinical experience and academic coursework related to
services for ethno-socially diverse populations across the lifespans in interprofessional contexts.
Strategic Goal 3: DEVELOPING A DIVERSE PROFESSIONAL WORKFORCE FOR A DIVERSE SOCIETY
Goal: Recruit, mentor, and retain a high-quality student body who meet or exceed the admission requirements from a variety of socio-ethnic backgrounds.
Strategic Goal 4: ASSESSMENT FOR COMPLIANCE, EXCELLENCE, AND INNOVATION
Goal: Review and revise the MSSLP Program's Strategic Plan.
Accreditation Status
The Master of Science in Speech-Language Pathology program at Rutgers University is a Candidate for Accreditation by the Council on Academic Accreditation in Audiology and Speech-Language Pathology (CAA) of the American Speech-Language-Hearing Association, 2200 Research Boulevard, #310, Rockville, Md., 20850, 800-498-2071 or 301-296-5700. This is a "pre-accreditation" status with the CAA awarded to developing or emerging programs for a maximum period of five years.
Our program is unique in offering:
An academic, clinical, and interprofessional curriculum steeped in scientific information and clinical procedures regarding socially, culturally and linguistically diverse populations, including both dialectal and bilingual/multilingual speakers.
Academic education and clinical training with socially, and multiethnic populations across the lifespan.
Students who meet additional requirements will have the opportunity to be recognized with Bilingual Competency Recognition.
Academic Pre-requisites: Completion of prerequisite foundational courses with a grade of B or better (Prerequisite courses taken more than 10 years before the initiation of the graduate program will not be accepted):
• Anatomy and Physiology of the Speech and Hearing Mechanisms:
An introduction to the anatomy and physiology of the systems and processes involved in speech production, with a focus on the respiratory, phonatory, articulatory, resonatory, and nervous systems.
• Introduction to Audiology:
Introduction to the profession and practice of audiology through an overview of anatomy and physiology of the auditory system, physical properties of sound relevant to hearing assessment, techniques for hearing assessment, and auditory disorders
• Neurophysiological Bases for Communication:
Study of the anatomy and physiology of the nervous system as it relates to the development of hearing, vision, thought, memory, and emotions, as well as the perception, processing and production of speech and language
• Phonetics:
Introduction to phonetics, the study of the production of speech sounds and their acoustic characteristics. Students will learn to identify, classify, and transcribe sounds from a variety of languages
• Speech and Hearing Science:
An overview of speech production, including acoustics and physiology, as well as speech perception
• Speech and Language Development:
How speech and language are acquired by young children
• Speech, Language and Communication Disorders across the Lifespan:
An introduction to the study of communication and its disorders across the lifespan. An overview of the profession of the profession of speech-language pathology, its history, the types of disorders encountered, their evaluation and treatment.
• Additional coursework includes three (3) credits in each of the following areas: biological science, physical science, and statistics and six (6) credits in social/behavioral sciences
• Documentation of 25 hours of observation with an ASHA certified SLP
IMPORTANT UPDATE We understand that all applicants may not have had the opportunity to complete the 25 hours of observation due to the pandemic. As a result, we are flexible with this admission requirement. If students have not completed the observation requirement, we will have time built into the first semester for students to complete this requirement. If you do have a portion or all 25 hours of observation, please submit a document with the following information:
Full name of the SLP you observed
Signature by the SLP you observed
ASHA number of SLP you observed
Name of the facility the observation took place
 Admission Requirements
Application to the MSSLLP program must be submitted through the Communication Sciences and Disorders Centralized Application Service
(CSDCAS) at: https://csdcas.liaisoncas.com/. (Deadline to apply is February 1)
Minimum GPA of 3.0 from an undergraduate program accredited in the U.S. or its equivalent
A personal written statement (1-2 SINGLE OR DOUBLE-SPACED PAGES)
Pre-requisite courses (transcripts, showing proof of completion, must be submitted by JUNE 30)
Clinical Hours (documentation of completed hours of observation with an ASHA-certified SLP)
Two letters of recommendation
Students who have graduated from a foreign institution must submit a WES evaluation of their coursework and TOEFL scores along with an official transcript.
NOTE: We are not requiring GRE scores in this 2021-2022 application cycle
The MSSLP is a full-time program.
SLP Program Curriculum
Year 1
Cr
Course #
Pre/Co-Requisites
Fall 1
Foundations of Ethnoracial-Social Diversity & Public Health for SLP Practice

This course will address ethnoracial and social diversity foundations of language, communication, and speech with an emphasis on minority groups and bilingual/multilingual and dialectal speakers of English in the U.S as well as health determinants and healthcare disparities, particularly in minority groups in multiethnic communities

3
SPLP 5110
Speech Sound Disorders in Children

This course will discuss the nature of speech sound disorders and differences that may occur in children who are monolingual, bilingual, or speak dialectal varieties of English. In addition, assessment procedures and intervention methods will be explored.

3
SPLP 5120
Language Disorders in Young Children

This course will focus on the etiology, characteristics, assessment, and treatment of language impairment in young children, including cognitive/processing deficits. Disordered language in young bilingual children and children who speak dialectal varieties of English and IPP considerations in the clinical services for language-disordered will also be discussed.

3
SPLP 5131
Neuroscience for SLP Practice

This course will focus on a foundational overview of the neuroanatomical bases and neurophysiological processes involved in unimpaired and impaired language, cognition, speech, and swallowing functions, including neurodiagnostic techniques

2
SPLP 5140
Clinical Methods and Procedures

The course will provide an orientation to clinical practice in speech-language pathology across the lifespan. The clinical process is presented as a construct which interfaces interpersonal dynamics with best evidence-based professional practices. A decision-making continuum, including IPP and cultural competence considerations, is applied to the interpretation of individual client needs as a basis for developing goals, planning treatment procedures, documenting treatment, and planning for referral and/or discharge.

2
SPLP 5150
SPLP 5169
SLP Practicum & Seminar I

This laboratory course provides observation hours and involves students in an initial experience under supervision in providing services to individuals with communication disorders at the RU-SLP Clinic or community clinical sites.

1
SPLP 5169
SPLP 5150
Research Principles for Evidence-Based Clinical Practice in SLP

This course will provide students with an overview of empirical methods in speech-language pathology research as a foundation to foster the critical appraisal of reported research evidence and its applications and implications to clinical practices in the profession. Specifically, the course will focus on the evaluation and design of different types of research methodologies, such as descriptive (e.g., case study, developmental, qualitative, surveys), exploratory (e.g., correlational, differential), and experimental (e.g., single-subject designs, randomized control trials, treatment efficacy studies). Research issues pertinent to ethnoracial minorities with communication disorders will also be discussed in the course.

3
SPLP 5320
Total Semester Credits
17