The Eye2Eye Program offers access to emotional support for a variety of visually impaired individuals and for their families.
The Eye2Eye Program is the first, phone based, Peer Support Program for people with vision loss in the United States. Services include: peer support, clinical assessment, information dissemination, referrals, & outreach activities. We are here to empower individuals with visual impairments and blindness. We are here to support, comfort, and help you through the process of dealing with the difficulties, and to celebrate your successes with living a healthy lifestyle. As visually impaired individuals ourselves, we understand some of the emotions you may be feeling.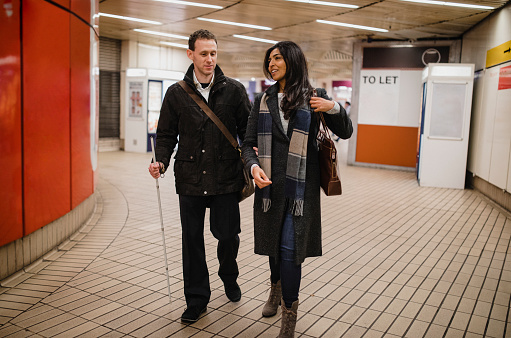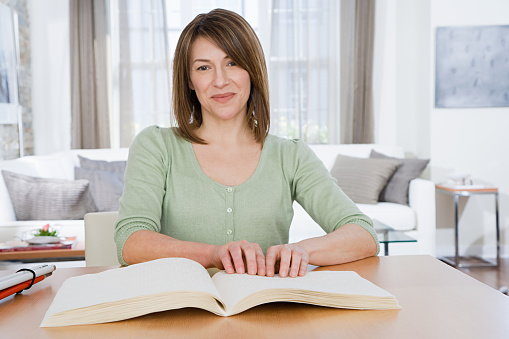 The Eye2Eye Peer Support Program is designed to assist individuals with vision impairments and blindness in building resilience skills, and working through the emotional challenges associated with losing vision.
This phone-based program offers information, support, resources and referrals. We are here to assist with managing challenges and celebrating victories.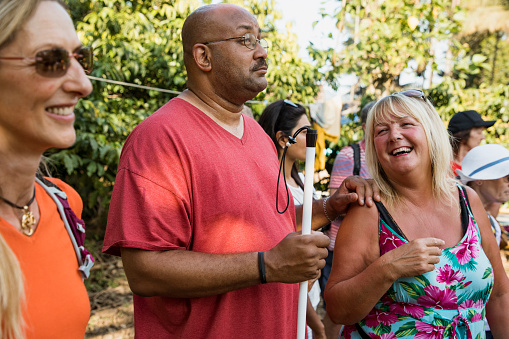 To provide an easily accessible, community centered peer support, phone-based resource program that will assist people in coping with the demands of adjusting to vision loss.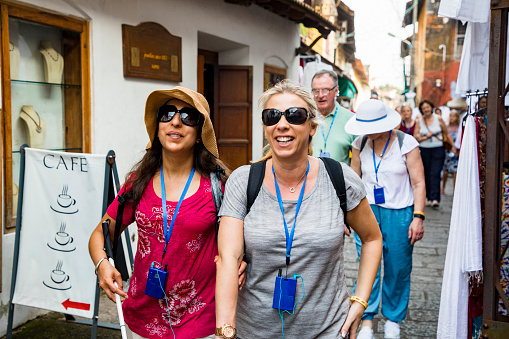 The guiding principle behind Peer Support is the connection of two people who have a similar background. At Eye2Eye, our peers have different types and levels of visual impairments. The connection between the callers and peer supporters is key, since our callers are looking for something more than just someone to listen to them. Our callers want to know that they are not alone, and a peer who understands, and who has walked in their shoes, is only a phone call away.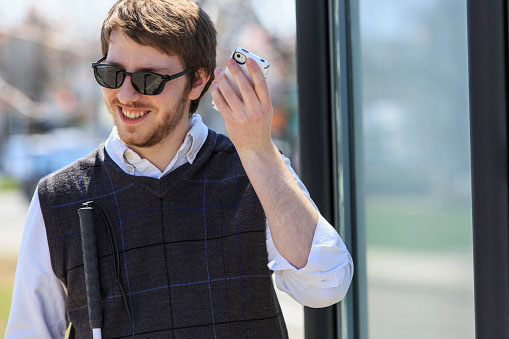 Myth:Blindness means you can't see anything at all.
Fact: Many people who are blind have some remaining vision. If someone tells you they're blind, don't be surprised if you find they still have some useful sight. Different causes of blindness affect people differently. Some eye diseases primarily impact central vision, others effect peripheral vision.
Myth: People who are blind can't live independently.
Fact: People who are blind can do almost anything. They just do it differently. Not only can people who are blind live independently, they can raise a family, have a meaningful career, play sports, travel and more. Vision-loss rehabilitation and other training teaches skills and strategies so a person who has lost vision can live the life they want to. Eye2Eye exists to provide the emotional support that rehabilitative services often do not include.
Myth: People who are blind can't use most technology.
Fact: Technology is a way of life for people who are blind. People who are blind use computers, mobile phones, apps and other tech to enhance their independence and make the world more accessible. Many people who are blind say technology has revolutionized their lives.