Meet Our 2019 Award Winners
We are proud to announce our Awards of  Excellence winners for 2019.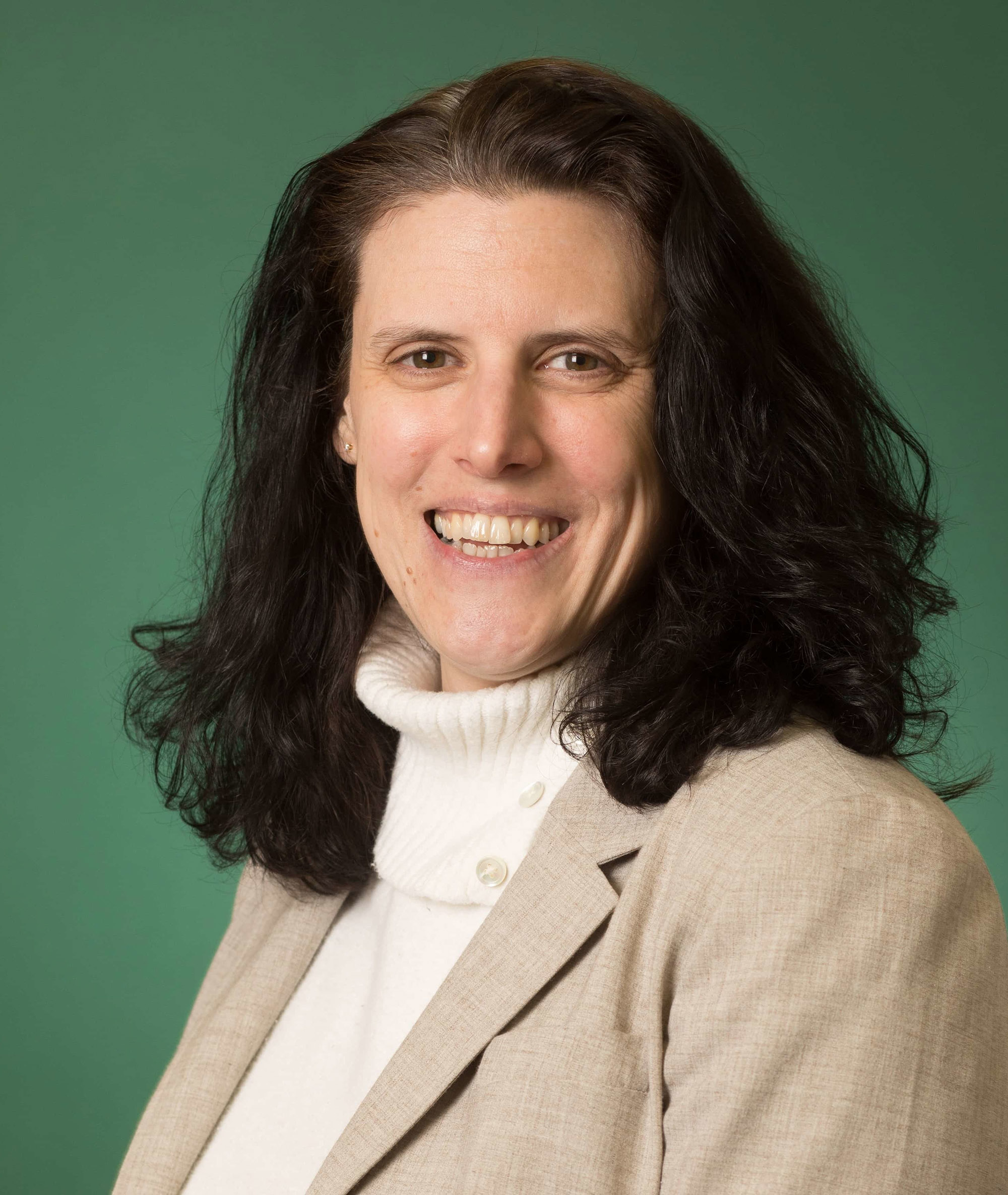 Excellence in Teaching
 Samantha Herrick, Ph.D., CRC, NCC, ACS
Students in Dr. Herrick's graduate-level rehabilitation counseling course learn what limited mobility feels like through a wheelchair scavenger hunt, where they navigate ramps, elevators, and restrooms.
While other colleges use the disability awareness exercise, the assistant professor takes it a step further: noting research on the teaching tool is a decade old, she and her research team designed a study to evaluate its effectiveness. The study should be in place in time for next spring's class.
Dr. Herrick always looks for ways to be up-to-date and innovative in her teaching. She entered the profession eight years ago, after a decade as a practicing counselor. While she found counseling rewarding, she felt she could have a greater impact by training students to be counselors.
To students in her graduate-level courses, she could not have made a better choice.
In submitting her name for the Excellence in Teaching Award, they said "Dr. H"  makes challenging or uninteresting topics come to life, sometimes by relating stories of her own experience in counseling.
As an educator of future professional counselors, she believes that is imperative that she also model the behavior and values she teaches.
"There is a common theme in the stories of students that Dr. H. has helped. The most important theme is Dr. H's ability to empathize and listen to every single one of us, ensuring we felt heard, understood and supported." said student Sharon Gbadamosi, who nominated her for the award. "She is a model for the type of person, advocate, counselor, teacher, and advisor that all of us strive to be every day."
Dr. Herrick continually modifies and updates her lectures and activities to incorporate current developments in the counseling field. She has also developed and taught web-based courses as well as courses for the department's new Counselor Education and Supervision doctoral program.
"Dr Herrick's teaching is of the highest quality," said Dr. Janice Oursler, program director of the MS in Rehabilitation Counseling, Clinical Mental Health Track.  "It is clear that her teaching and her role as a clinical mentor are vital elements in assisting students in developing the counseling skills they need to deliver quality counseling services."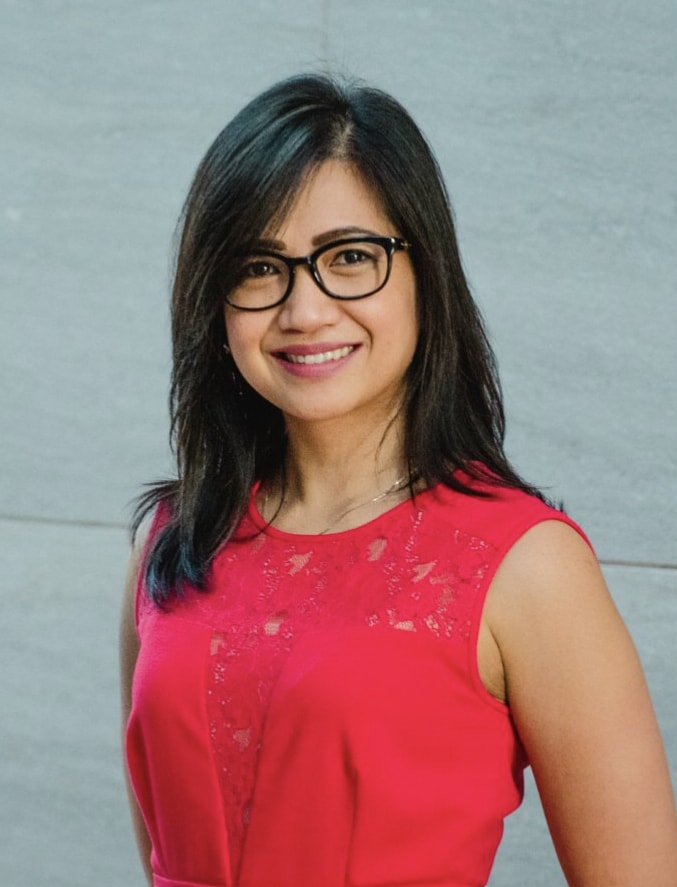 Distinguished Alumni
Maria Cauilan Aguila, PT, DPT
Moving with her new husband to the United States from the Philippines, Dr. Aguila planned to become a physician. She had trained to be a physical therapist but in her native country, therapists worked more as doctor's assistants than as professionals.
In the U.S. she saw a huge difference in the practice of the profession, which reignited her passion to become a physical therapist. She earned her doctorate in the School of Health Profession's Transitional PT program in 2010.
But Dr. Aguila did not forget about the physical therapy needs that still existed in her home country.
Whenever she and her husband, Ben, also a physical therapist, returned there  they volunteered to treat patients. But, she said, "We realized it was not so efficient. We were helping just one patient at a time and when we left they felt orphaned. They would ask, 'When are you coming back, and what about my care?'"
A more effective way to help, she decided, was to improve the skills and knowledge of physical therapists in the Philippines. She worked with the local professional organization and schools to reach out to practicing PTs. She also found a university to partner with that agreed to offer transitional DPT degree online at a reduced rate so that physical therapists, who were required to have only a bachelor's degree in the Philippines, could get an advanced degree.
She and her husband founded the nonprofit FUTURE Foundation to support the professional development of the physical therapy community in the Philippines, and they have started a scholarship fund through the foundation.
In New Jersey, Dr. Aguila has been active in improving the engagement and practice of PTs educated outside of the U.S. She authored an article for her professional association, APTA, entitled "Integration of Foreign Educated PTs into the APTA-NJ." She serves as a director and liaison to the Cultural Diversity Committee which also aims to increase diversity and inclusion in the PT profession. In addition to being a practitioner, she is a teaching assistant in SHP's DPT program.
"Dr. Aguila embodies the virtues, drive and direction that we wish to see in our graduates. She has built on her education received in our program and reached out to improve the education and practice of others in the professional community," said PT Program Director Nancy Kirsch.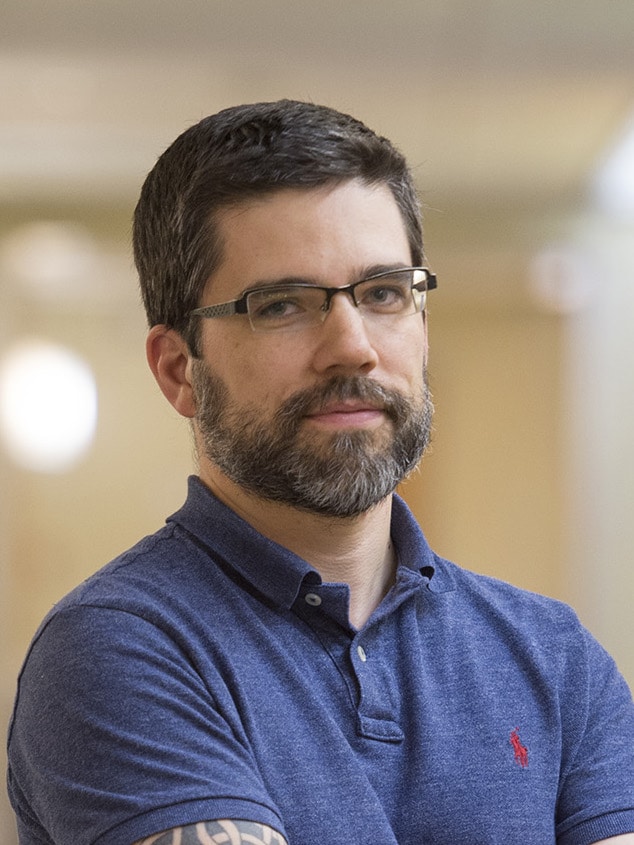 Excellence in Research
Jean-Francois Daneault, Ph.D.
Whether it was skiing the slopes of Canada and New Zealand as a coach and instructor or following the path that led him to research neurological diseases,  Dr. Daneault has always been enthralled with human movement.
Fellowships and grants have allowed him to pursue research into movement disorders, such as Parkinson's Disease. An assistant professor in the Department of Rehabilitation and Movement Sciences, he most recently received a $400,000 research grant from the National Institutes of Health to use wearable and mobile data to diagnose and monitor movement disorders such as Parkinson's and Essential Tremor.
In her letter nominating him for the 2019 Excellence in Research Award, Dr. Nancy Kirsch, program director, said Dr. Daneault joined the SHP faculty in 2017 and immediately made an impact.
His research in wearable technology, she said, has been extremely well-received in the world of neurological medicine.
"His work is in the forefront of helping clinicians in the field of rehabilitation maximizing the potential of improved function for their patients.," Dr. Kirsch said.
"One of the most interesting facets of Dr. Daneault's work is, he is applying the technology across a broad spectrum of patient applications from joint disease to neurological conditions. It is obvious that his ability to envision applications across multiple patient population makes his work increasing valuable."
His record in his short time at Rutgers includes Principal Investor on three grants, including the NIH grant; while he is co-investigator on a fourth grant.
In 2018, he achieved significant national exposure for his work through two journal articles he co-authored, as well as through five presentations at national and international conferences.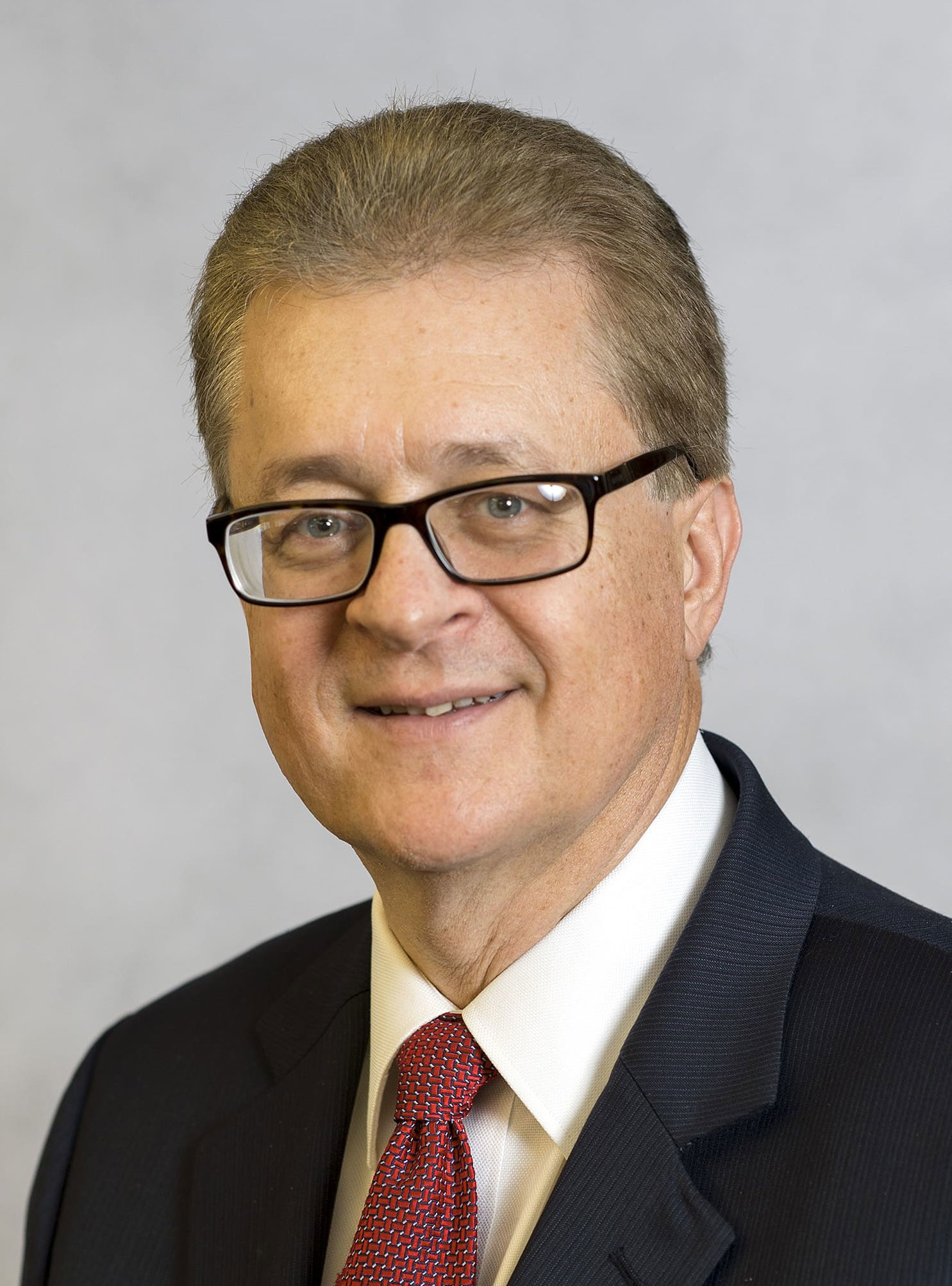 Distinguished Service Award
Gregory J. Rokosz, D.O., J.D., FACEP, FACOEP
Dr. Rokosz holds many titles – senior vice president for Medical and Academic Affairs/CMO at Saint Barnabas Medical Center, senior vice president for Academic Affairs, RWJ Barnabas Health, associate dean and associate clinical professor of Emergency Medicine at Rutgers NJMS, co-chair of Rutgers Biomedical and Health Sciences Inter-professional Program Advisory Committee.
And yet, he has always found the time to advocate for the Physician Assistant profession, and has been a champion and supporter of the Rutgers SHP PA program.
When recent mergers in the health care system created challenges in seeking clinical rotations for PA students, he played a key role in creating new partnerships on behalf the program to ensure students had the opportunities to secure rotations in specialized areas.
"Successfully navigating through that change would not have been possible without Dr. Rokosz's perseverance and advocacy on behalf of our school and our students," said Ryan White, assistant professor in the PA program.
Dr. Rokosz was an early supporter of PA practice in New Jersey, from the early development of clinical training programs to promoting team-focused regulatory advances as President of the New Jersey State Board of Medical Examiners.
"He looks at where we fit into the health care system, what is the most appropriate way to utilize a PA, what the scope of PA practice should look like, and how that benefits the health care team and the  patients," said White
He has been a leader in interprofessional education throughout his career, and co-chairs IPAC along with SHP Dean Gwen Mahon. The committee is exploring areas for clinical education opportunity, innovation and collaboration between RBHS schools and the RWJ-Barnabas Health system.
"He is committed to making sure that PAs have a seat at the table," said White. "He is remarkably accomplished and yet he still makes time for the PA profession, and for others as well."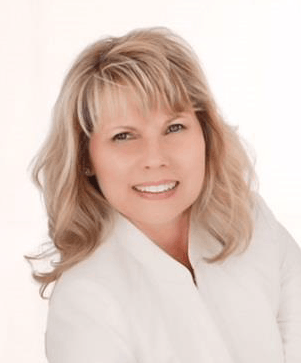 Stanley S. Bergen Medal Award
Susan Roberts,DCN, RDN, LD, CNSC, FAND
Dr. Roberts discovered her zeal for research while working as an oncology and hematopoietic stem cell transplant dietitian at Baylor University Medical Center in Dallas.
"I had a physician leader who, from the first day he met me and learned I had a master's degree, said 'Let's do research.' So I conducted a randomized control study examining parenteral nutrition support versus oral diet in patients undergoing a stem cell transplant," she said. "And that was the beginning of my passion for clinical research and the impact it can have on what we do every day to improve our patient outcomes."
A 2018 graduate of the Doctor of Clinical Nutrition program, Dr. Roberts' thesis on an important
clinical nutrition issue was published in the Journal of
Parenteral and Enteral Nutrition in 2018, a highly acclaimed scientific journal.
The study, said Dr. Roberts, determined that glycemic control were not negatively impacted by volume-based feeding
compared to rate-based feeding in patients in the intensive care unit. Providing adequate nutrition
to ICU patients has been associated with improved outcomes and volume-based feeding is an
important intervention to help achieve this goal,
Dr. Roberts conducted the study in conjunction with Dr. Rebecca Brody, Dr. Laura Byham-Gray
and Dr. Shristy Rawal, all faculty in the Department of Clinical and Preventive Nutritional
Sciences.
Due to their research, Baylor has changed its practice and made volume-based feeding standard for critical-care patients.
Last year, as a DCN student, Dr. Roberts received the Clinical Excellence Award from her
program. While in the doctorate program, she completed an advanced practice residency
focusing on patients in clinical care, worked full time as the Dietetic Internship, and area director
of clinical nutrition at Baylor, served as a mentor to registered dietitians and sat on multiple
hospital committees.
In addition to the publication of her research in JPEN, she has had over 45 publications and 19
juried abstract presentations since beginning her career in 1988. She has been a lecturer in our
program and will co-teach a course this summer.
"Dr. Roberts' commitment to professional excellence is demonstrated by her scholarship, service
to the nutrition and dietetics profession and recognition by her peers as evidenced by the national
awards bestowed on her," said Jane Ziegler, director of the DCN program.
"Dr. Roberts is a proud and engaged alumnus who shares her knowledge with our students which
further enriches their academic experience."

65 Bergen Street, Suite 120, Newark, NJ 07107-1709

Admissions: 973-972-5454 Dean's office: 973-972-4276 FAX: 973-972-7028
Copyright ©2017, Rutgers, The State University of New Jersey, an equal opportunity, affirmative action institution. All rights reserved.