Her Steady Hand Helped Build A Nationally Renowned Physician Assistant Program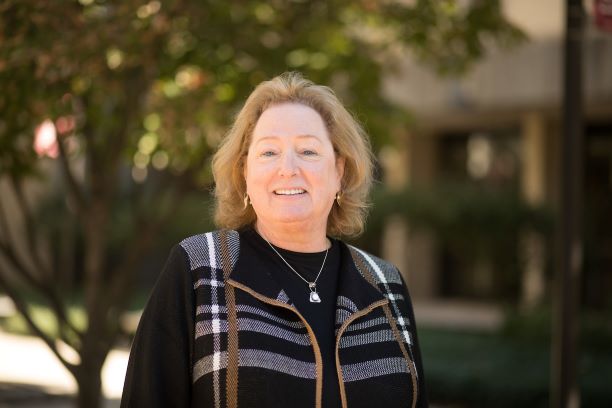 Department Chair Jill Reichman Retiring after Nearly Four Decades at SHP
The stakes couldn't have been higher.  A review committee was visiting the Rutgers School of Health Professions' Physician Assistant program to ensure it met rigorous accreditation standards. At the time, the program had just lost its revered medical director. And a flood had engulfed the floor where the program was housed.
As the review committee stepped over wet towels laid on soggy hallway floors, Jill Reichman, program director, did her best to project an air of confidence. She talked about the program's future new home in a building next door and offered up floor plans. She provided details on clinical learning, normally the purview of the medical director.
The program received a 10-year accreditation – the maximum number of years possible.
"My experience has taught me that one way or another, things work out if you stay calm and think through problems," Reichman said.
Faculty said they will miss her calming demeanor and steady leadership style as she retires after 39 years. She joined the faculty in 1981, became assistant director in 1993, co-director in 1999, and department chair in 2011.
"You're never going to stop having difficult situations, but Jill looks at a problem as a puzzle to be solved," said Matthew McQuillan, current program director. "She thinks about everything broadly and deeply, and has a very reassuring way of talking to faculty and students."
When Reichman joined the program, there were about a forty PA schools in the nation, and Rutgers held the top-ranked spot, with the highest student scores on the national boards.
"It was an incredible program and it has stayed that way, becoming even more well regarded as we were able to get out into the PA education community and people learned about our programs," she said.
As director and chair, she has put her stamp on the program's academic culture, working to create a supportive and collegial environment where faculty and students thrive. Today, the PA program is one of the most competitive in the country, with 50 seats and nearly 1,500 applicants.
"Our program provides a family feeling, where people are very connected to each other. Our faculty cares deeply for the students, and there is respect and camaraderie. We have team players who are kind, caring and creative," she said. "
At least eight of the faculty and leadership in the program were students of Reichman who returned to teach – including McQuillan. "Jill created an environment where people want to come to work, where people get along. And when you have a group that functions well together, that translates into a good program," McQuillan said.
Reichman said she was never more proud of how the faculty pulled together than during the pandemic.
They quickly determined how to shift to online physical diagnoses and assessments, which typically require students to examine other students. They researched and purchased technology to help supplement clinical learning. They rearranged schedules for proctoring – where a test would require one proctor, there now had to be seven or eight. And they tapped students with creative talents to videotape the school so prospective students could see where they might be attending class.
"The way that this group of faculty responded to COVID was beyond anything I could have even imagined," Reichman said. "The difficulty of turning around a program of this caliber and delivering it at the same quality – I can't tell you what a feat it was. And they created these things, really in the blink of an eye."
During her tenure in the PA program, Reichman was an advocate for the profession, holding positions and serving on committees at the university and in state and national associations. She was named Educator of the Year in 2014 by the NJ State Society of Physician Assistants.
Reichman, whose mother was a hospital administrator, worked or volunteered in hospitals during summers when she was growing up. She wanted to be a biology teacher, but changed her path and graduated from Hahnemann Medical College's PA program in Philadelphia.
She said she eschewed medical school because "I didn't think you needed to be an elite-trained individual to provide good primary care medicine, you could do it with less training and it would be less expensive and cost-effective way to extend to care to people in need."
She joined the Rutgers PA program, housed at that time in a double-wide trailer, after her husband relocated to New Jersey for a job. It was one of few states that did not allow PAs to practice medicine. It took 12 years of advocacy by Rutgers and other organizations before the state changed its laws. But, instead of leaving to become a practitioner, Reichman chose to stay.
"By then, I had become committed to teaching and I loved being a faculty member here," she said
Looking back, she was typically self-effacing. "We've gone from a tiny excellent program to a nationally renowned program. But I am not the only one who did this. Everyone contributed."
"I've been privileged to work with hundreds of wonderful students over the years," she added. "It makes all the hard work worth it when you know that you are graduating competent, compassionate PAs who will go out and change the lives of their patients."