Rutgers SHP Named Top School for Online Learning in Healthcare Management
Rutgers University has been recognized for online program excellence by healthcare education website EduMed.org.
RENO, Nev. (PRWEB) June 16, 2020 – Rutgers University's School of Health Professions has been named one of 2020's best schools for online learning in healthcare management by EduMed.org.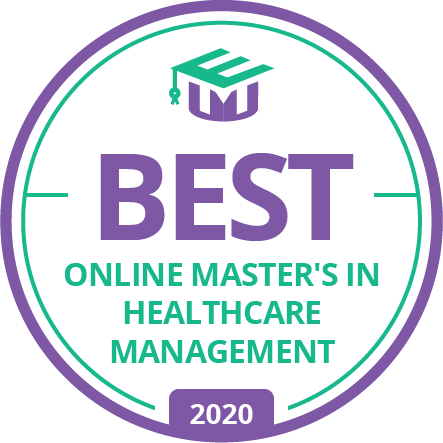 Rutgers earned top honors for the online program and courses that provide high quality education and services to students for an affordable price.
"A number of schools offer distance learning options in healthcare management," said Wes Ricketts, founder of EduMed.org. "But it can be tough to find one with a balance of quality, affordability and student support. Rutgers University has that."
EduMed.org researched and analyzed more than 7,700 accredited schools using data from the Integrated Postsecondary Education Data System (IPEDS) and from the schools themselves. The website's data science team then applied a proprietary algorithm to rank all qualifying schools for each healthcare discipline. Primary data points include:
Number of online programs in subject area
Online program tuition and fees
Access to academic counseling
Access to career placement services
Number of online students
Percentage of students with institutional aid
To qualify for a ranking, a school must hold active regional accreditation and have at least one partially online program in the ranking subject.
Rutgers University's recognition comes at a time when colleges and universities across the country are transitioning more of their programs online. Even before COVID-19, enrollment in online courses experienced steady growth. In fall of 2018, 34.7 percent of college students took at least one online class. The pandemic stands to increase that number in the fall of 2020.
"Online learning may not be the 'new normal' just yet, but it's fast developing into a primary mode of lesson delivery," said Ricketts. "Even in healthcare management where face-to-face learning has been the norm, many of the academic courses now can be taken 100 percent remotely."
About EduMed
EduMed.org (https://www.edumed.org) set out in 2018 to support higher education in healthcare. Our free resource materials and expert-driven guidebooks help students find scholarships, financial aid and top degree programs in nursing, healthcare administration, public health, and dozens of other key medical and health disciplines. Since the site's official launch in 2019, EduMed.org has been featured by more than 100 premier colleges and universities across the U.S.