Graduate and Combat Veteran Honored
Anthony Juliano, one of the first graduates of our Peer Support Certificate program and now a peer support specialist working with veterans, was presented with the Distinguished Student Veteran Award by the Rutgers Office of Veteran and Military Programs and Services.
A peer support specialist at the Veteran's Administration Medical Center in East Orange, Mr. Juliano works with veterans experiencing psychotic disorders and substance abuse.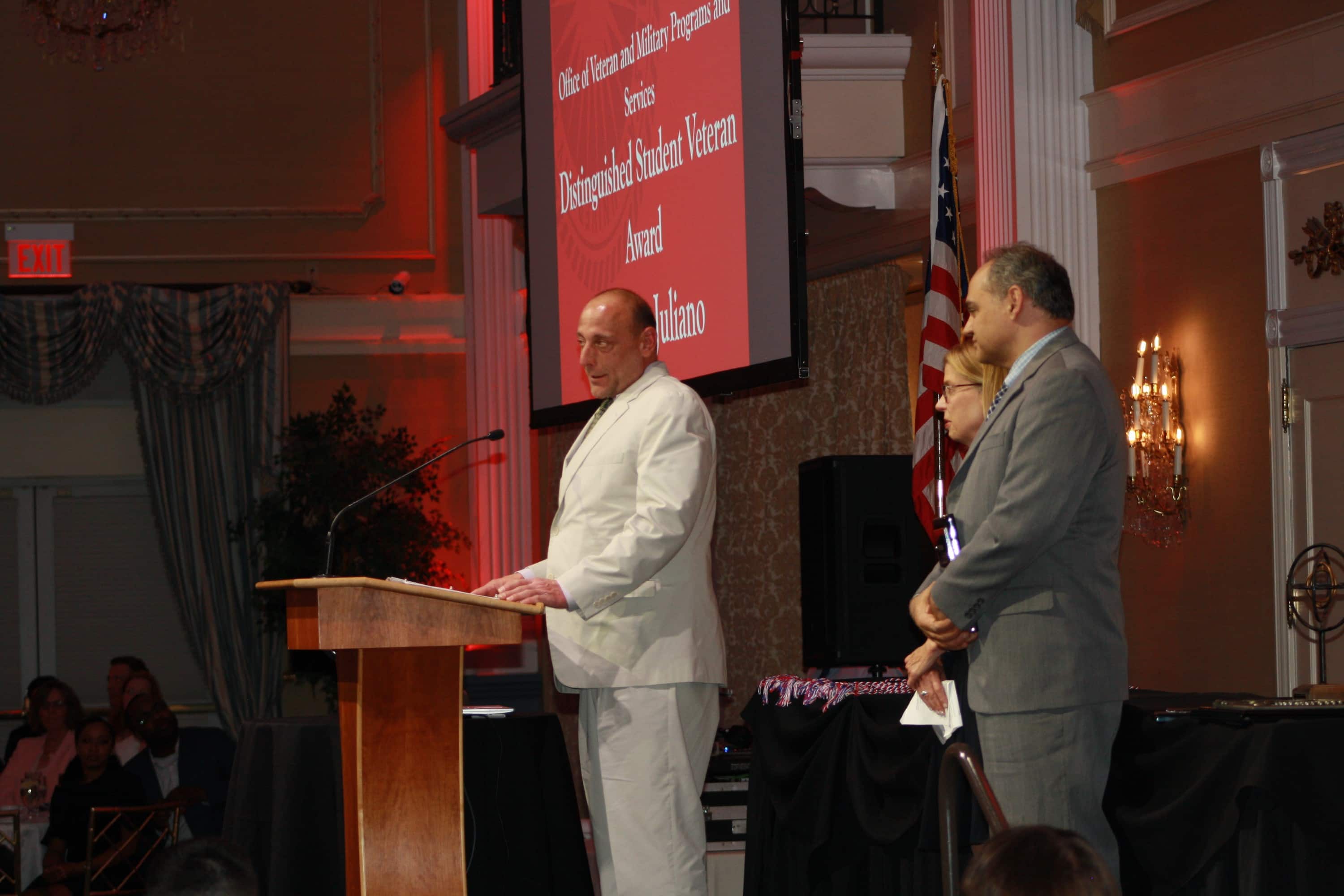 A U.S. Army veteran of Desert Storm, Mr. Juliano said his life experiences, which include the stress of combat, homelessness and addiction, help him to better connect with other veterans as they work toward recovery.
"I value the potential of people first and foremost, and then treat the mental illness and addiction, meeting people where they are at, overcoming ambivalence, rolling with resistance, and respecting their goals," Mr. Juliano said.
At Rutgers SHP, faculty describe him as hardworking, committed, compassionate, dedicated, and a leader in the peer support certificate program, according to Nora Barrett, vice chair and associate professor in the Department of Psychiatric Rehabilitation and Counseling Professions.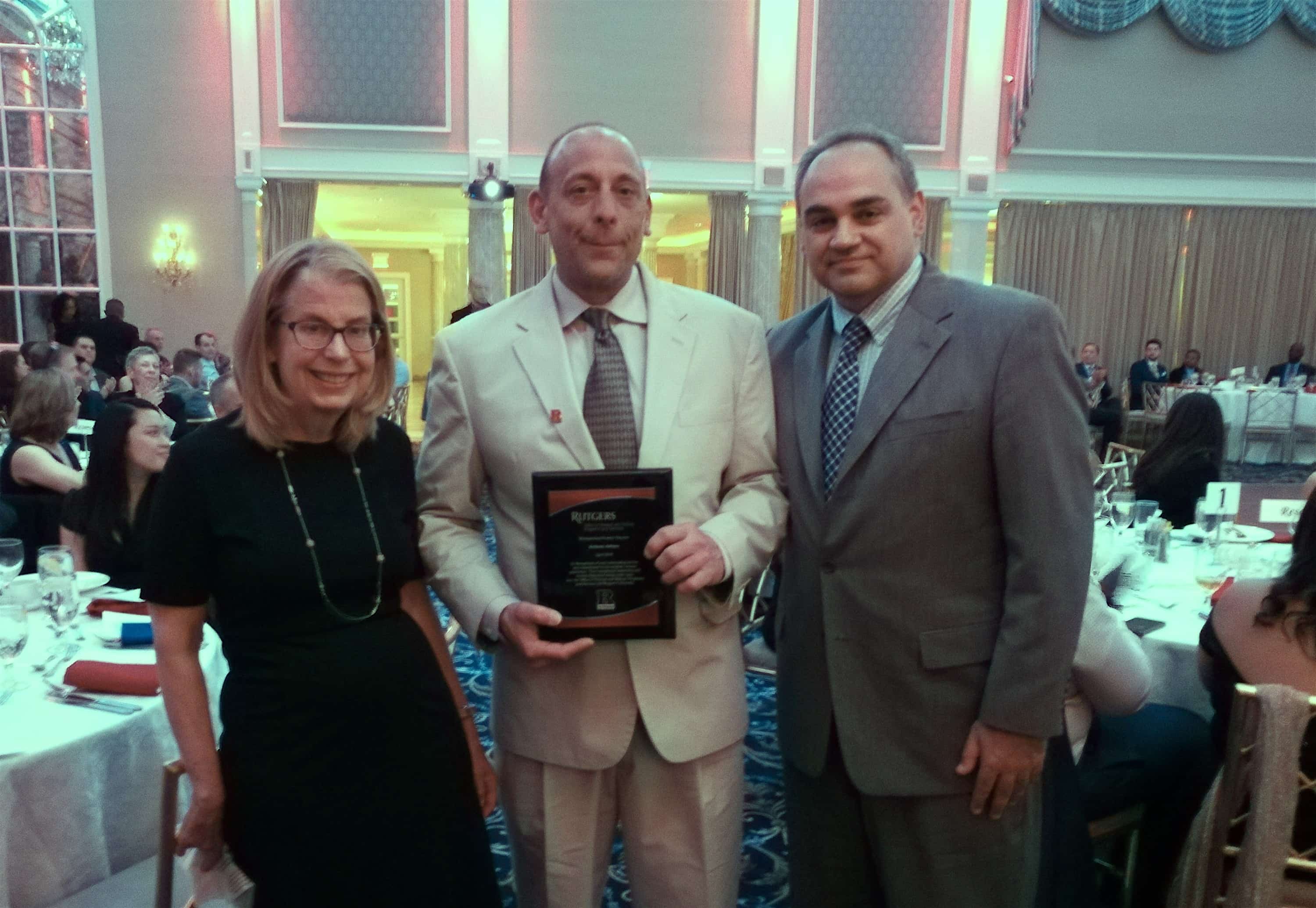 She and Douglas Lomonaco, assistant dean of student affairs, presented the award to Mr. Juliano on behalf of the Rutgers veterans services office at a dinner on April 11. He completed the peer certificate program in December 2018.
Mr. Juliano was the first Rutgers Biomedical and Health Sciences student to win the veteran's award.
Mr. Juliano used his military vocational rehabilitation benefits to continue his education and earn his certificate.
He was a recipient of the SHP Alumni Association's Military/Veterans Appreciation Scholarship in 2018.
He is a Rutgers University-Newark student, majoring in psychology and minoring in cognitive neuroscience who has earned a 3.5 GPA.
"I have become addicted to learning," Mr. Juliano said.