Rutgers Student Gives Father Gift of Life
Laura Allen always knew her father had only one kidney, a condition present from birth. As a child, she promised he could have one of hers, if he ever needed it.
"I said it as kind of a joke," Laura said.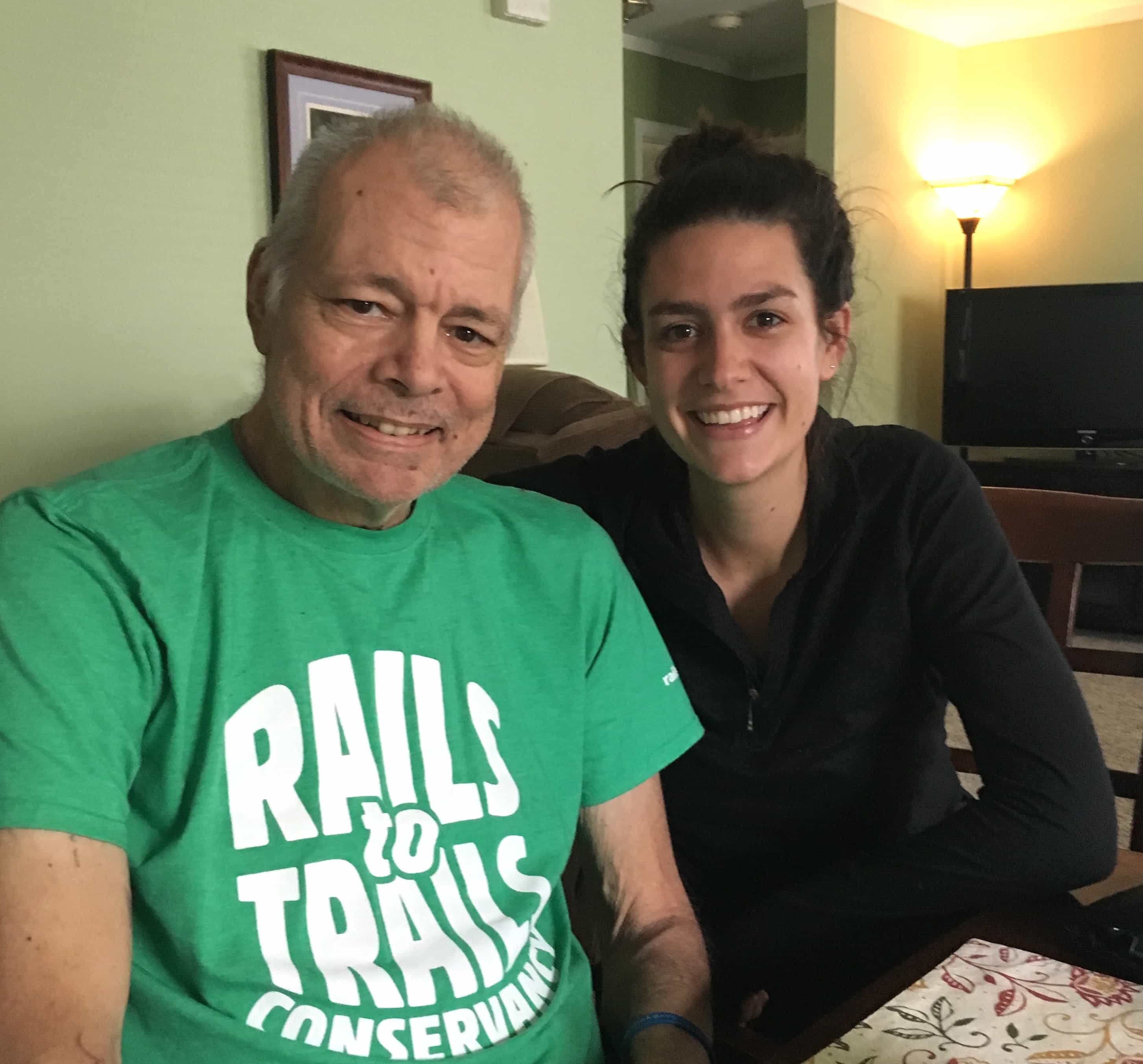 A few months ago, that joke turned into reality. Her father, Charles Allen, suddenly slipped into renal failure, and after over a year on dialysis, became a candidate for a transplant. Laura, a registered dietitian in the midst of completing her master's degree in clinical nutrition at Rutgers School of Health Professions, offered her kidney.
"I didn't think twice," said Laura, 29, from West Long Branch, New Jersey. "I immediately went to be evaluated. My dad is so tough, and life has thrown various things his way that he has had to deal with. He is so deserving."
Although her father, 59, of Drums, in the Wilkes-Barre Scranton area, was a Type 1 diabetic, he had been in good health. His daughter, a dietitian at Monmouth Medical Center, made sure he was sticking to a healthy diet. But when his dialysis treatments dragged on for over a year, Charles decided to pursue a transplant.
Laura wasn't the only family member to step up as a possible donor, but she was the best match.
Prior to the transplant, she had a pre-admission evaluation, including lots of bloodwork – and many questions for the donor transplant team. One thing she learned is that donors rise to the top of transplant lists if they ever need a kidney.
Although Laura felt prepared, she spent a sleepless night before the surgery, performed at the University of Pennsylvania in Philadelphia.
"I was worried something could go wrong for him, that there could be complications. I wanted my kidney to work for him. I wanted him to be OK,'' she said.
The transplant was October 23, leaving Laura with a small incision on her side and some fatigue.
She did not interrupt pursuit of her master's degree for the operation and its recovery. A month after the surgery, she successfully defended her thesis on a topic inspired by her father's illness: cardiovascular disease-specific nutrient intakes in adults receiving maintenance hemodialysis.
"Laura is an unassuming and thoughtful student, and for her to place her dad's needs before hers is courageous," said her professor, Laura Byham-Gray, an expert in renal nutrition. "She did all of this amid going to school, conducting research and writing up her final thesis. She is truly an amazing person."
Although Laura treats some renal/dialysis patients, her main focus in nutrition is oncology.
It took time for the kidney to fully function, but now donor and patient are back to doing their favorite things – going to sporting events and eating out, with Laura carefully monitoring her father's sodium and potassium intake.
Laura doesn't see anything extraordinary in what she did. Nor does she look at her father and attribute his well-being to her decision to donate her kidney.
"I just think of how happy I am that he is doing better, that he doesn't need dialysis and that he can enjoy day-to-day activities," she said. "I don't think, 'He's doing better because of me'. I see his improvement as, "He has a kidney that is working for him.'"