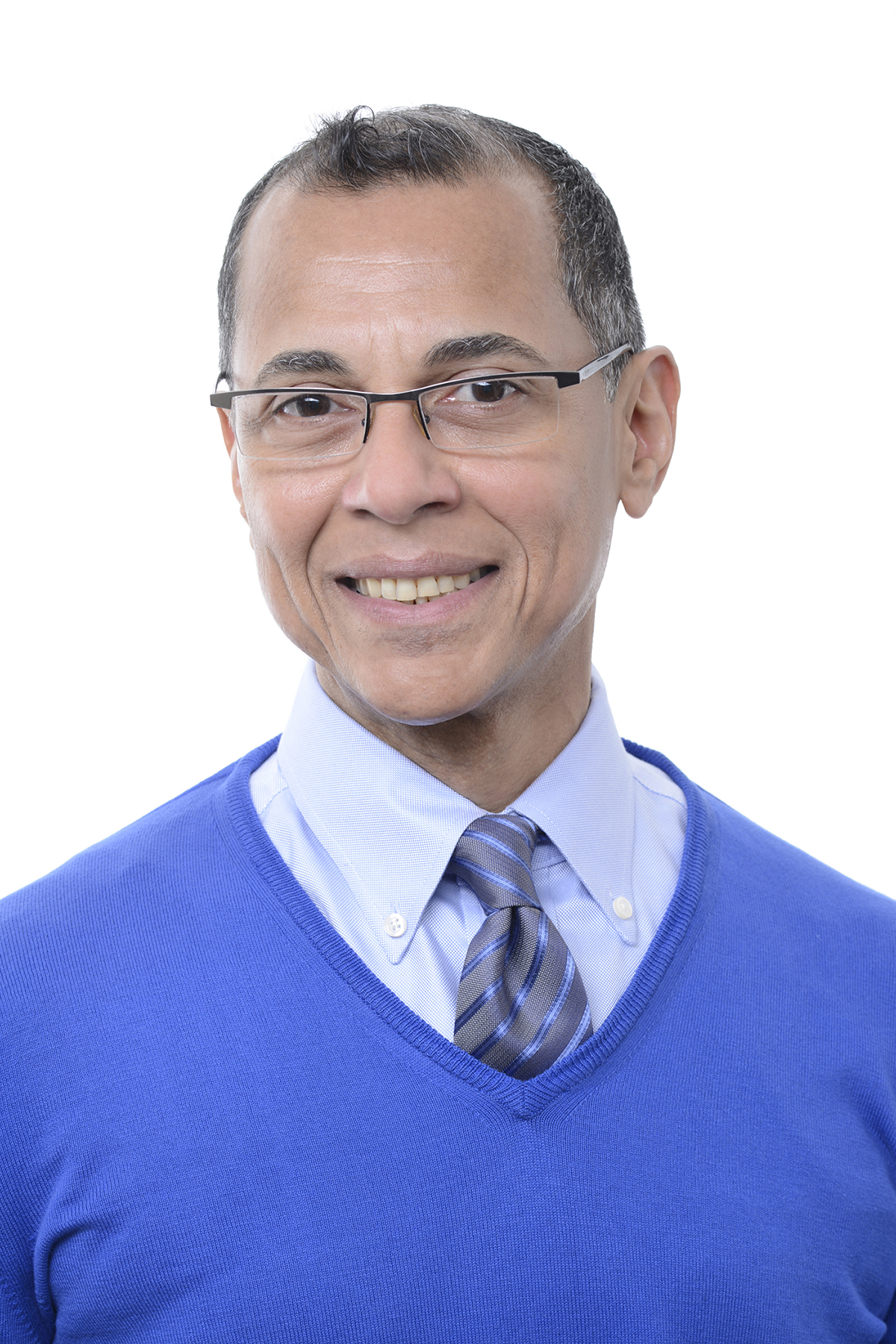 Jose G. Centeno, PhD, CCC-SLP
My research directions respond to critical professional challenges in speech-language pathology resulting from national and global demographic and epidemiological trends. Marked growth in multiethnic diversity is projected to increase in adult stroke care in the U.S. and the world. The combined effect of a high stroke prevalence in a rapidly aging population, particularly in minority elderly groups, and the concurrent growth of multiethnic populations worldwide, including in the U.S., is estimated to translate into larger stroke-disabled ethnoracially diverse elder groups in the country and in many other world regions.
My current research targets three areas pertinent to post-stroke language and literacy disorders in multiethnic adult populations with a particular focus on Hispanic/Spanish-speaking individuals:
Verb production in bilingual Spanish-English speakers with aphasia (a common post-stroke
language impairment): The study examines the role of temporal meaning (tense) in the differential production of verb endings (morphological markings) in dual Spanish-English users with agrammatism (grammatically-limited spoken language in aphasia).
Acquired dyslexia in bilingual Spanish-English readers: Experimental work in this area explores the possible interaction of semantic word properties with other linguistic features in post-stroke word naming in Spanish-English readers.
Speech-language pathology service delivery in ethnogeriatric neurorehabilitation caseloads with communication impairments: These studies explore service gaps in order to improve the research agenda and rehabilitation programs in ethnoracially diverse older groups with neurogenic communication impairments.
Current Collaborators (listed in alphabetical order)
Raquel T. Anderson, PhD
Professor
Department of Speech and Hearing Sciences, Indiana University
Ana I. Ansaldo, PhD
Professor
Centre de recherche de l'Institut Universitaire de Gériatrie de Montréal, and
École d'orthophonie et d'audiologie, Faculté de médecine, Université de Montréal, Canada
Jennifer Austin, PhD
Professor
Department of Spanish and Portuguese Studies, Rutgers University, Newark
Olga Boukrina, PhD
Research Scientist
Center for Stroke Rehabilitation Research, Kessler Foundation
oboukrina@kesslerfoundation.org
William Graves, PhD
Associate Professor
Department of Psychology, Rutgers University, Newark
Joyce L. Harris, PhD
Associate Professor (ret)
University of Texas at Austin, Texas
Loraine K. Obler, PhD
Distinguished Professor
Department of Speech, Language, and Hearing Sciences, The Graduate Center, City University of New York
Liliana Sanchez, PhD
Professor
Department of Spanish and Portuguese, Rutgers University, New Brunswick
https://apps.shp.rutgers.edu/projects/facultyLocator/profile1.cfm?RUID=jose.centeno
Awards
| | |
| --- | --- |
| Visiting Professor, Faculty of Medicine, Universidad de Chile | 08/17 |
| Faculty Recognition Award (post-tenure review), St. John's University, NY | 08/15 |
| Annual Awards of Excellence: Certificate of Recognition for Special Contributions in Multicultural Affairs, American Speech-Language-Hearing Association | 11/13 |
| Faculty Recognition Award, St. John's University, NY | 07/11 |
| Faculty Outstanding Achievement Medal, St. John's University, NY | 05/11 |
| Certificate of Recognition, Hispanic Caucus, American Speech-Language-Hearing Association | 11/10 |
| Faculty Recognition Award, St. John's University, NY | 07/10 |
| Faculty Recognition Award, St. John's University, NY | 07/08 |
| Academic service-learning award, St. John's University, NY | 07/06 |
| Faculty Recognition Award, St. John's University, NY | 09/03 |
Aphasia Services in Diverse Neurorehabilitation Caseloads
https://www.researchgate.net/project/Aphasia-Services-in-Diverse-Neurorehabilitation-Caseloads
The Aphasia Services in Diverse Neurorehabilitation Caseloads (ASDNC) group is a multidisciplinary group of clinicians, researchers, students, and academics interested in the study and clinical management of aphasia in populations and languages that have received minimal attention in the aphasia literature. To receive information about the group, including its newsletter, please send your email address to Jose G. Centeno, PhD: jose.centeno@rutgers.edu