Philanthropist and Doctoral Student Gets National Science Foundation Fellowship to Pursue Prostate Cancer Research
After seeing friends with sick children struggle financially, Michael Craige founded a not-for-profit to help pay costs when insurance and other financial resources get exhausted or expenses go uncovered. His fundraising efforts pulled in $200,000 for the Atlanta-based CiDrep SickKids Foundation.
Now he sees another problem he wants to help solve: the high mortality rate among those with prostate cancer.
A Biomedical Informatics Ph.D. candidate in the Health Informatics program at Rutgers School of Health Professions, Craige and his mentor, Antonina Mitrofanova, associate professor and researcher, applied for a highly competitive fellowship to support his cancer research.
At the end of June, they got good news. Craige was awarded the 2021 Computing Innovation Fellowship to develop computational algorithms that will help predict optimal drug treatments for prostate cancer patients who fail to respond to standard therapies.
The fellowship was awarded by the Computing Research Associate, Computing Community Consortium, and National Science Foundation, which supports outstanding graduate students in STEM disciplines pursuing research-based masters and doctoral degrees. Craige's two-year post-doctoral fellowship provides an annual salary of $75,000 plus fringe benefits and overhead expenses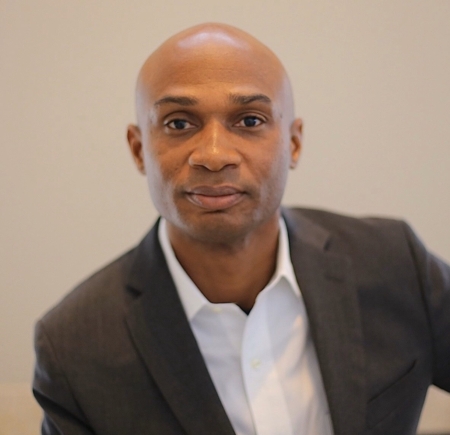 "Michael is a rising star, with great potential and bright future," said Mitrofanova. "His research, enthusiasm, and philanthropic activities are unmatched and constitute a real asset to our society. I am extremely proud of him for winning this fellowship."
Mitrofanova won the same fellowship in 2009 for her post-doctoral studies at Columbia University for research developing computational algorithms to identify markers to predict if prostate cancer will become aggressive.
"This is one of those coveted opportunities," said Craige. "I'm very humbled to be working with Dr. Mitrofanova and am hoping within my two years to be able to publish something of significant interest."
His research work is inspired, in part, by his father, who had prostate cancer.
"Despite recent advantages in diagnoses, there are still high levels of mortality rates for this disease, and that remains unchanged. Survival depends on drugs, and if we can develop a computational method to approach this problem, I think we may have an opportunity to create something that can help patients and the scientific community," he said.
Craige said his interest in science centered on technology. After working to provide technology services in health care settings, he saw how technology could improve diagnosis and treatment.
"I have a mantra I use today, which is, "technology is the new biology." I came to realize that, yes, patients are getting treated by their observable diagnosis. But when you add the biological side, you can tell a better story. Analysis of genomic, transcriptomic, and epigenomic mechanisms can reveal other significant and interesting information about the disease and its treatments. So, it makes sense to look at both the molecular profiles and clinical characteristics of patients, to dig deeper," he said.
He decided to get his doctorate in biomedical informatics so he could pursue research using big data.
"When I began doing my dissertation for my doctorate, I made the commitment to focus on research that will help us better understand human disease," he said.
While in the doctorate program in 2017, he founded the SickKids Foundation after seeing friends struggle with the costs of their children's serious illnesses – including travel expenses for medical treatment or paying for medical equipment and services once their insurance ran out.
"Instead of donating to big charities, I thought why not create one of my own to focus on this problem?" he said.
Craige will continue as founder and chair of the CiDrep SickKids Foundation while doing his post-doctoral research.
His career goal, he said, is to become a tenured professor.