Class of 2021: Edna Dolz, Doctor in Clinical Nutrition
Despite Hurricane, Earthquake, Pandemic and Health Issues, She Was Determined to Complete Doctoral Degree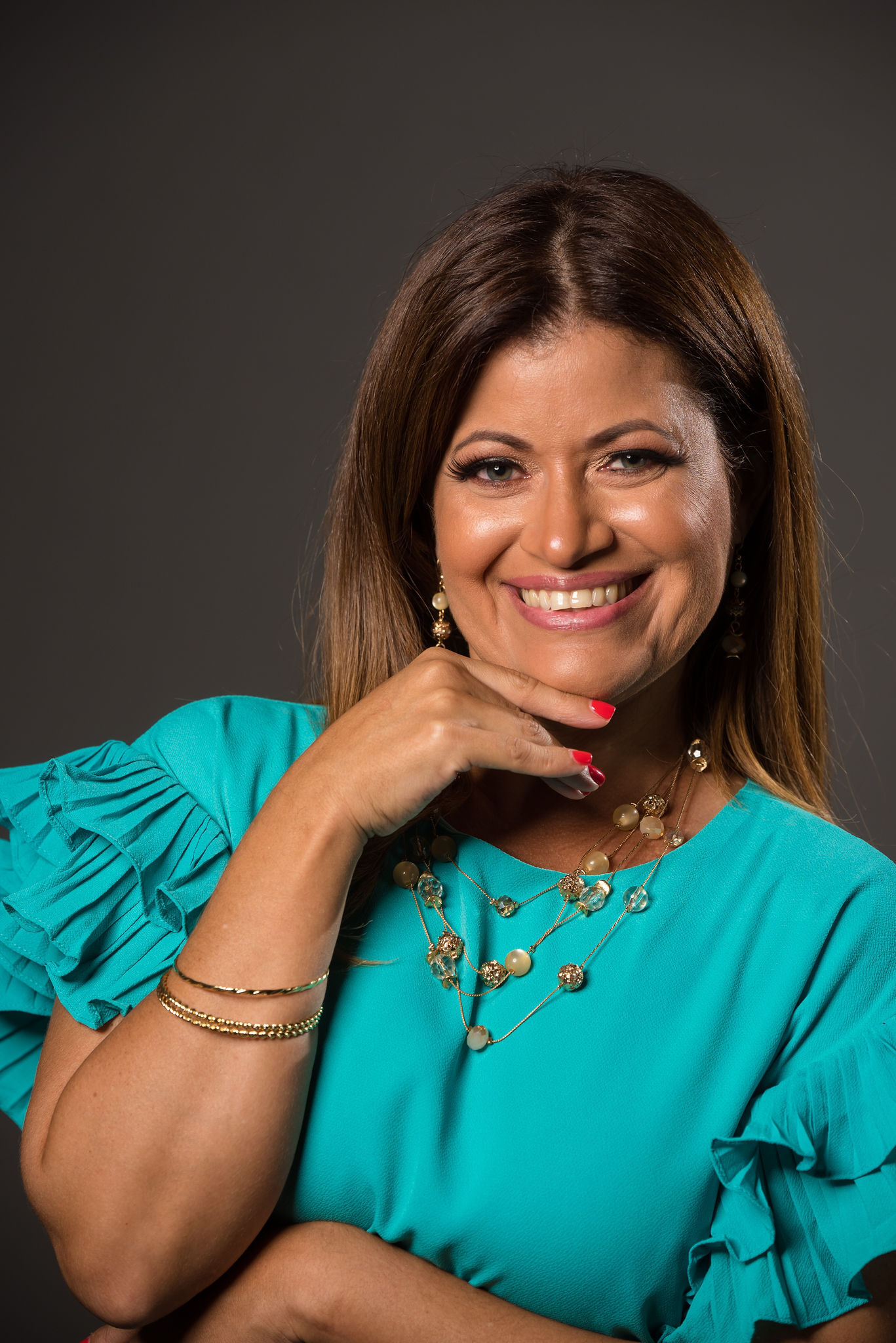 In 2017, when Hurricane Maria devastated Puerto Rico, Edna Dolz was in the midst of her doctoral program at Rutgers School of Health Professions.
She had begun the online Doctor of Clinical Nutrition with one course in 2010, but took a medical leave of absence before returning as a part-time student. Then came Maria. She recalls powering up her laptop on a work generator, and then studying at home until the battery died, a miner's lamp strapped to her head for light. It was a year before things got back to normal. More health problems and an earthquake set her back again. The pandemic was nearly the final blow, with Dolz confined to her home along with the rest of the country, struggling to complete a research project.
Yet, she persevered and is proud to be graduating as a member of the Class of 2021 in May.
"I thought about quitting. But I said, 'little by little, I'll get there'," said Dolz, 47, a registered dietitian.
DCN Associate Professor Jane Ziegler said she was amazed at the hurdles Dolz overcame to get her degree. Among them, she said, was also a language barrier, which meant she had to work especially hard to complete a program heavily focused on writing and research.
"She held a very special place in my heart because of everything she went through. I don't think I could have done it," said Ziegler. "But we just couldn't give up on Edna. She's delightful and so respectful and you just wanted to do anything you could to get her through the program. She really earned the degree."
With Puerto Rico lacking doctoral programs in clinical nutrition, Ziegler said there is a need for dietetics practitioners and researchers with expert-level knowledge and skills. In addition to Dolz, one other student from Puerto Rico is enrolled in the doctoral program and one graduated.
"They need advanced clinicians and we wanted to support her in getting through the program," Ziegler said. "I think she'll be able to really go forward and help the profession in Puerto Rico, where they have been trying to improve nutrition care."
Dolz is the director of the Puerto Rico Department of Health Dietetic Internship Program. In 2024, a master's degree will be required in the profession, so her degree will help her stay a step ahead of her students.
During required in-person visits to the school's Newark campus, Dolz said she learned advanced practice skills that currently aren't taught in her native country, such as using machines for metabolic testing and learning how to conduct a nutrition focused physical exam. "I'm teaching these skills to my students and they are benefitting from what I am learning," she said.
There were times Dolz nearly gave up, but support from the school inspired her to continue. When she wasn't able to go to the U.S. to compete her clinical residency, which had to be at an English-speaking hospital, Ziegler suggested a federal facility might be the solution. She wound up at the Veteran's Administration Medical Center in San Juan, working in hospice and palliative care, helping terminally patients and their families understand the role of nutrition in end-of-life care, an experience she called humbling.
A college athlete, Dolz said she was inspired to go into the field of nutrition after realizing its impact on performance. As she considered her doctorate, she was uncertain about a remote learning program. Although her daughter, now 17, remembers her mother always being on the computer, Dolz said online learning was completely new to her.
But, she said, she realized that it gave her the flexibility she needed to work around her job, her teaching and being a mother to a then-8-year-old daughter – plus the unexpected medical challenges and natural disasters.
"When I started, it was my only option for completing a doctoral degree," she said. "But I also realized that online, I could do my work in my own time. It took much longer than I could ever have envisioned, but it was something I wanted to do for myself and I was determined to finish."