Class of 2020: Kathleen Mazza, PhD Biomedical Informatics
For Kathleen Mazza, the Learning Never Stops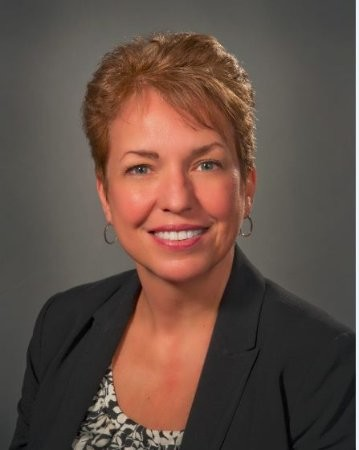 For her dissertation in Biomedical Informatics, Kathleen Mazza studied a pilot artificial intelligence chatbot program that monitored patients after their release from the hospital.
She couldn't have known how important that knowledge would be more than a year later, when her hospital system called on her to help scale up the chatbot system to speed delivery of testing results to COVID-19 patients.
"We are also using chats now to monitor COVID positive patients at home during their two-week isolation and to identify patients who need escalation/telehealth intervention – even including pulse oximetry to measure oxygen blood levels for some high-risk patients,'' Mazza said. "I just had a call about using it to deliver antibody testing results to employees."
Mazza, 58, graduated earlier this year with a PhD in Biomedical Informatics. Her dissertation study focused on use of the chatbot system, Conversa, to reduce hospital readmissions by following up with patients for 30 days on such things as appointments, medication management, and symptom monitoring. Before the pandemic, it was used mainly for post-discharge patients, oncology and colonoscopies.
Leadership at the Emergency Operations Center in Northwell Health systems knew that she had studied the implementation of chats at and so included her in discussions on the use of chats to deliver COVID-19 results quickly and efficiently.
"I understood both the power and the limitations of the technology and was able to communicate with both clinicians and technical teams to facilitate rapid delivery of the results chat," she said.
Mazza's role as a Clinical Strategist for Population Health initiatives at Northwell Health is to use data to help reduce re-admissions to hospitals and improve health outcomes. The data helps to pinpoint at-risk populations, and provide services to support them.
She began her career in health care as an RN, after a guidance counselor advised her to consider nursing. The counselor told her she could use the degree and go in many different directions – advice she never forgot.
"I've been a COO of a home infusion company, an entrepreneur, and I started my PhD in my 50s," she said. "I don't want to stop working and I knew that a PhD would give me options,"
Recently, she was invited to participate in COVID research, an opportunity that would not have been available to her without her doctoral degree, she said. She'll be analyzing chat data to identify how to best meet the needs of patients and the community to improve health outcomes, including looking at telehealth outreach for patients isolating at home who are showing signs of anxiety.