New Academic Success Center Gives Students Tools to Succeed
To help students excel in the classroom, Rutgers School of Health Professions has launched a new Enrollment Management Academic Success Center that offers services to all students.
The center provides one-on-one tutoring, writing seminars and academic workshops, as well as coaching and advising.
"We are providing students and faculty with academic resources  and support that will assist them in their success," said Iris Espinosa, program support specialist-student advisor.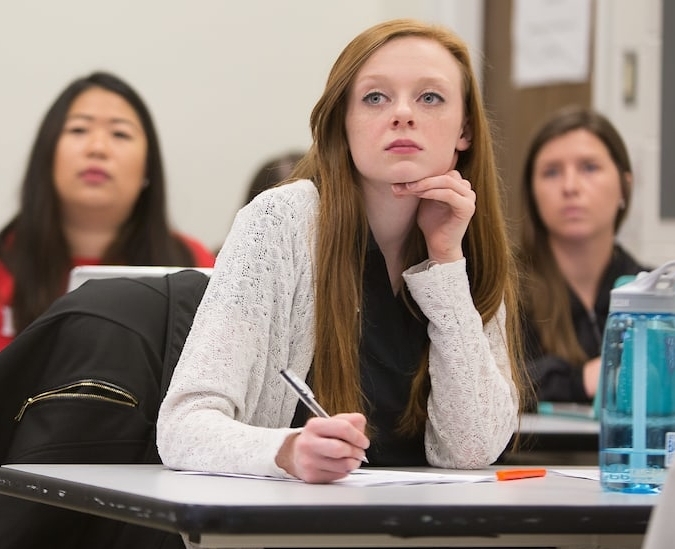 "Our goal is simple: it is  to assist SHP students on their journeys to become engaged, driven, and confident experts in the field of health professions."
In addition to offering writing centers, the Academic Success Center is adding discipline-specific tutoring as a resource for SHP students. Students may also come in for academic advisement, academic action plans, and time management assistance.
Workshops are also on a variety of topics including time-management, project management planning, study skill tips, and note- taking strategies.
To accommodate our multi-discipline and multi-campus population, all services are provided using three platforms: in-person, Zoom (web conferencing), and phone conferencing.
Services are free of charge and are  provided through the Office of Enrollment Management Academic Success Center which works in partnership with program directors to craft the best academic plan aimed at the student's individual goals for success.
Students can request services by contacting the Enrollment Management Academic Success Center via e-mail at ASC@shp.rutgers.edu or via phone at 973-972-5454. Faculty members can refer a student to the department by contacting Iris Espinosa at ije6@shp.rutgers.edu or via phone at 973-972-8359.
Students can make appointments through e-mail or drop in by visiting the Office of Enrollment Management Welcome Center located on the first floor of 65 Bergen Street in Newark, New Jersey.
There is no GPA requirement to receive services.