Grant Will Boost Training of Global Research Workforce
Dr. Barbara Gladson puts expertise to work on a global scale
A pioneer in the area of clinical trial sciences education, Dr. Barbara Gladson now has a lead role in educating and training clinical research managers globally as part of a $29 million grant initiative.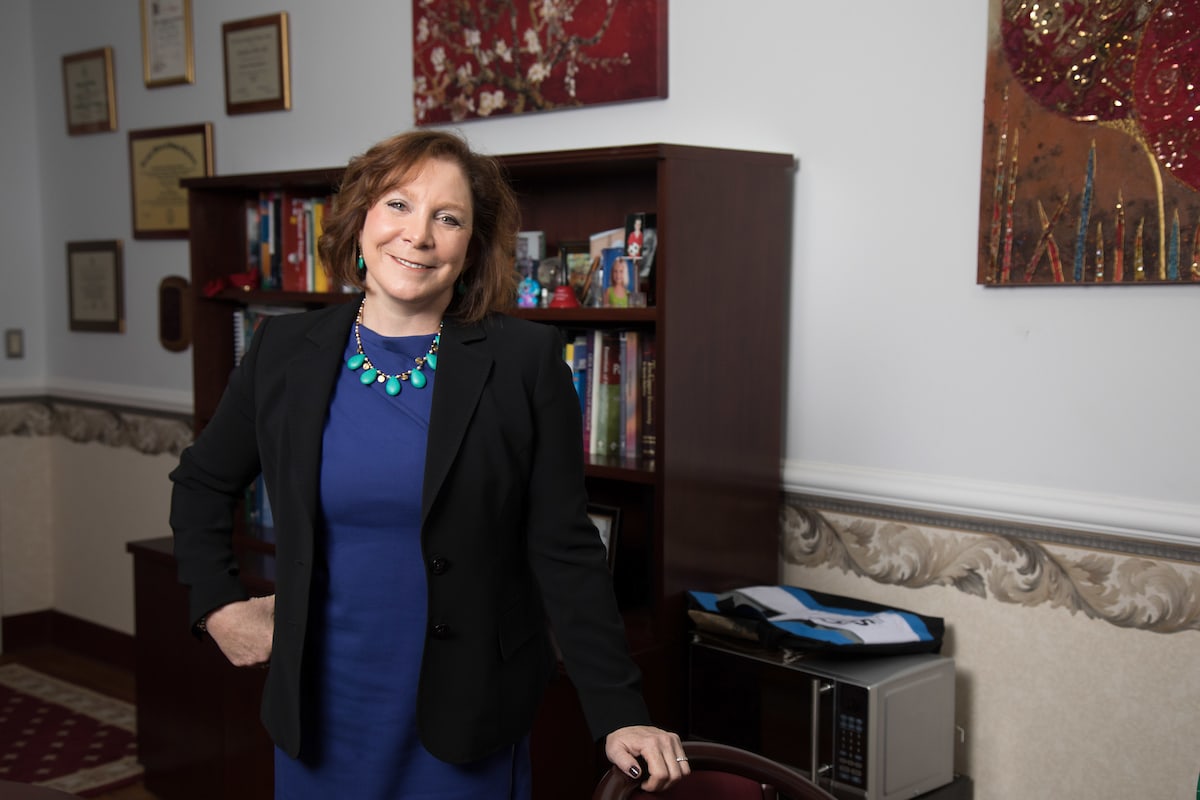 Dr. Gladson, associate dean for Academic Affairs and director of the Rutgers Biopharma Educational Initiative, is part of a Rutgers-led team that received the five-year, multi-million dollar grant from the National Institutes of Health (NIH) to translate clinical research more quickly into patient care and treatment.
The Rutgers Institute for Translational Medicine and Science, which includes Rutgers Biomedical and Health Sciences, Princeton and New Jersey Institute of Technology, will administer the grant. Rutgers and its partners will develop new infrastructure – including a clinical trial monitoring system- to conduct multi-site clinical trials and match patients more efficiently to trials.
A significant portion of the grant is to train and cultivate the translational science workforce. Translational science takes observations made in the laboratory and creates interventions that improve people's health – from diagnostics and therapeutics to medical procedures and behavioral interventions.
Ten years ago, Dr. Gladson recognized the need for more training for clinical trial managers. She launched one of the field's first master's program in clinical trial sciences, offering training in regulatory affairs, drug safety , subject recruitment and clinical  trial management
"Trials have become so complex, it's become almost impossible to train people on the job. They need to come into the field with education and experience," she said.
Now, Dr. Gladson will use her expertise to help provide comprehensive training aimed at advancing clinical and translational research through expanded educational activities and enhanced training for clinical research coordinators, clinical nurses and scientists.
Her work began in May; one of the first steps is hiring a project manager to evaluate the training needs of the clinical science workforce
Once the education and training priorities are identified, course modules and webinars will be developed that can be accessed globally by those managing clinical trials.
An international outreach and resource coordinator will also be hired to facilitate global training for research trials that coordinate with those conducted in New Jersey.
"Research can't be done in a vacuum. Research can happen faster, and discoveries can be made faster if you have researchers working together on multi-site studies that are reflective of diverse populations," Dr. Gladson said. "The larger the number of trial participants, the more accurate the study is."
Also working with Dr. Gladson is Dr. Doreen W. Lechner, program director of the Master of Science in Clinical Trial Sciences program, soon to be renamed as the M.S. in Clinical Research Management.
To help build a pipeline for clinical research professionals, Dr. Gladson and Dr. Lechner will develop and launch two six-month fellowships for SHP graduates, who will be trained in translational and clinical research.
The clinical and translational grant program is known as NJ ACTS: New Jersey Alliance for Clinical and Translational Science.
The NIH supports a national network of more than 50 program hubs at medical research institutes nationwide that work together to bring new treatments to fruition faster, while building a national library of patient data to study diseases. Funded through the Clinical and Translational Science Awards (CTSA), this is first CTSA hub program to be established in New Jersey.