Class of 2020: In Memoriam: Farrah Hines Awarded Posthumous B.S. Clinical Laboratory Science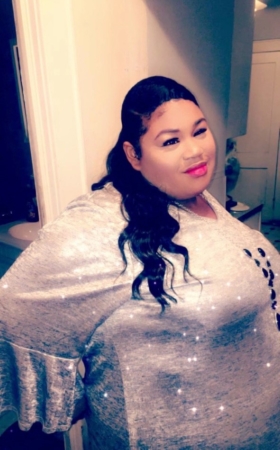 Farrah Ayana Hines, who loved the medical arts and healing, is being awarded a B.S. in Medical Laboratory Science posthumously.
Born on January 30, 1991, she passed away on April 13. After graduating from Irvington High School, Farrah attended Essex County College and majored in nursing. Her original dream was to become a nurse.
While a student there, she worked as a lab assistant for the Biology and Chemistry laboratory, transferring to Bloomfield College, where she worked as a note-taker for the office of students with disabilities, as a tutor.
She was a member of Bloomfield College's Student Nursing Association Farrah later made the decision to change her college major and transferred to Rutgers School of Health Professions to study medical laboratory sciences. She aspired to become a lab researcher and educator.
"Farrah was an amazing young woman who was loved by faculty, students and all who knew her," said Deb Josko, program director. "She was a beautiful person inside and out and had an impact on everyone who had the pleasure of interacting with her. She never gave up and taught us to never let anything get in the way of your dreams. She will be greatly missed."
Throughout her lifetime, Farrah has received numerous awards, honors and accolades for her exemplary scholarship and leadership ability. Always a financially independent and hardworking young woman, Farrah worked a summer part-time and full-time position to support herself; she was employed by the city of Newark's NJIT beautification Program, worked for USPS and for Amazon.
She was a beautiful, bright, intelligent and ambitious young woman who loved life, loved to smile and had a witty sense of humor despite her many medical and physical limitations, according to her mother, Joanne Hines.
She never complained or made excuses for not accomplishing her goals, dreams and ambitions.