Student Puts Hobby to Use Making 3D Masks
From his home, Joseph Rodriguez is helping to fight the corona virus.
The Rutgers School of Health Professions cardiovascular sonography student is using his collection of 3D printers to make plastic face shields to protect hospital workers from infection.
"My clinical rotation was postponed because of COVID-19, giving me some free time. My friends and family who work in healthcare were telling me how they are short on supplies and had to make or bring in PPE themselves. So I had plenty of motivation," Rodriguez said.
Rodriguez' hobby is using his printers to make everything from wall art and tool hangers to toys for his niece and nephew.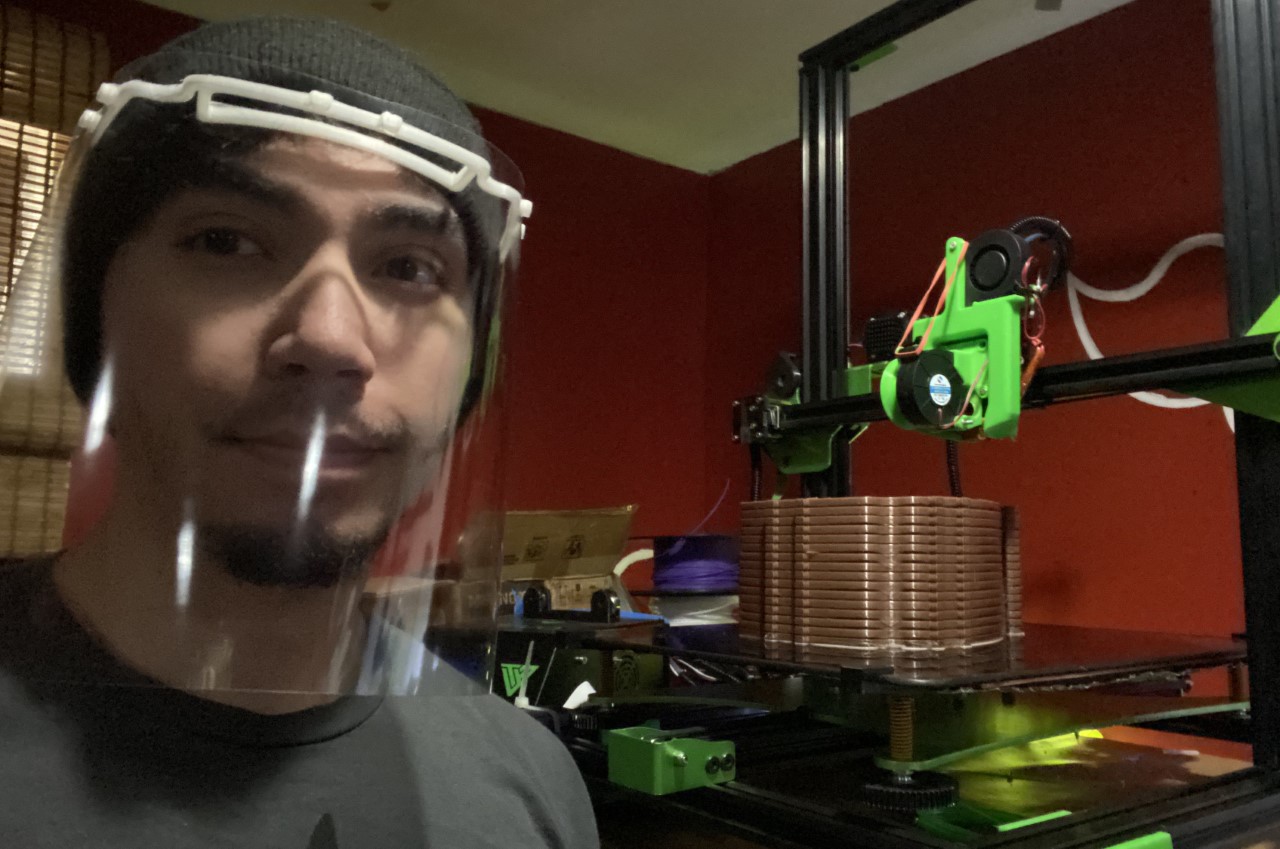 From the online 3D community that he frequents on Facebook, he learned how to turn his hobby into a way to help health care workers.
He has made hundreds of face shields by creating thermoplastic head frames on his machines, and attaching clear plastic sheets of the type typically used for report covers.
The first 100 shields went to friends working at Robert Wood Johnson Hospital Rahway, and Ocean Medical Center in Brick. The lightweight face-coverings prevent bodily fluids and droplets from spraying the wearer's eyes and face.
"My friends said people in their department loved them," said Rodriguez, a resident of Perth Amboy.
He continued to turn them out, contacting Stanley Ort, director of the cardiovascular sonography program, to see who else might need shields.
Ort said it's not the first time Rodriguez has put his 3d machine to work to help out, once printing and bringing to class a 3D heart model.
"When COVID hit, he heard about the PPE shortages and offered his printing services to our clinical affiliates," said Ort.
"While he is too early in his sonography training to volunteer in a medical worker capacity, he figured out a way to put his 3D printing hobby to great use in a selfless effort to help those on the front lines of this crisis."
It took a week and some help from family to assemble 400 masks, 300 of which were donated to Rutgers Biomedical and Health Sciences, which is collecting PPE to give to area health professionals.
Rodriguez has enough supplies to make an additional 300-400 of the critically needed masks.
"I'm just glad my hobby can do a little bit of good," he said.